Thursday, August 3rd, 2017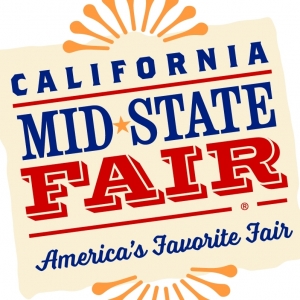 PASO ROBLES (CA) – Two sold-out concerts featuring Garth Brooks with Trisha Yearwood highlighted a fun and memorable 2017 California Mid-State Fair. With multiple new attractions, including the new 100,000 square-foot Paso Robles Pavilion and a brand-new carnival, the 2017 California Mid-State Fair set many records.
BUD LIGHT CONCERT SERIES For the first time in 49 years, more than 90,000 concert tickets were sold for the 2017 Bud Light Concert Series. Highlighted by the July 27 double sold-out shows featuring Garth Brooks with Trisha Yearwood, a total of 91,030 concert tickets were sold. Other top-selling shows were Keith Urban with Lauren Alaina, Zac Brown Band, The Chainsmokers and Kid Rock. The previous record was set in 2011 and featured Selena Gomez, Jason Aldean, Sugarland, Kid Rock, Maroon 5 & Train, and Lady Antebellum when 80,576 concert tickets were sold.
OVERALL ATTENDANCE Total attendance (unofficial) was an impressive 428,615, a 1.8% increase from 2016.
PASO ROBLES PAVILION Officially dedicated and open in time for the 2017 California Mid-State Fair, the new pavilion was home to hundreds of Junior Livestock competitors, Cattlemen & Farmers Day, and the Junior Livestock auction. The pavilion features 100,000 square feet of exhibit space, professional lighting, Big Ass ® Fans, wash racks, restrooms and shower facilities and is now available for year-round use. Funding for the pavilion was provided by the California Mid-State Fair Heritage Foundation.
LIVESTOCK AUCTIONS Revenue from the 2017 livestock auctions increased compared to last year with a total of $2,483,911 on 851 animals being raised (with Add-Ons, unofficial). Of that, $445,000 came from the Replacement Heifer Sale (29% increase) and $2,038,911 came from the Junior Livestock Auction.
INDUSTRIAL ARTS AUCTION Exhibits increased from 58 in 2016 to 63 this year, with overall money being raised for the kids reaching an all-time record $63,225 payout.
NEW CARNIVAL Helm and Sons Amusements, Inc. of Colton, California was selected as the new Carnival provider for the 2017 California Mid-State Fair. "I can't even begin to tell you the number of compliments we received regarding the new carnival this year," said Mid-State Fair CEO Michael Bradley. Despite having lower overall ride prices than in past years, the new carnival generated $555,500 in revenue for the Fair, a 1% increase from 2016.
FOOD AND BEVERAGE SALES Concessions saw a large jump in 2017, with a food increase of 14% and a beverage increase of greater than 19%.
CENTRAL COAST WINE COMPETITION The Central Coast Wine Competition named Halter Ranch Halter Ranch Vineyards & Winery the 2017 Winery of the Year. Of the 12 wines Halter Ranch entered, nine were awarded Gold Medals, two were awarded Silver Medals and one received a Bronze Medal. Best in Show went to Broken Earth Winery's 2015 Grenache. The honor came after judges awarded it a Gold Medal and deemed it both Best in Class (Grenache) and Best Red Wine. The Best White Wine was awarded to Eberle Winery's 2016 Muscat Canelli. Best Pink Wine went to Kitá Wines 2016 Grenache Rosé. Best Sparkling Wine was awarded to Latietia Vineyard & Winery's 2014 Brut Cuvée. Best Dessert Wine was awarded to Glunz Family Winery's Mission Angelica.
CENTRAL COAST OLIVE OIL COMPETITION Best of Show went to Dry Creek Olive Oil Company (Geyserville, CA).
CENTRAL COAST VINEGAR COMPETITION Best in Show went to Kimberley Wine Vinegar's Balsamic Vinegar (Acampo, CA).
CALIFORNIA CRAFT SPIRITS COMPETITION Best of Show went to Liberty Call Distilling's Bourbon (Spring Valley, CA).
SAN LUIS OBISPO COUNTY WINE INDUSTRY AWARDS Wine Industry Person of the Year: Jason Haas, Tablas Creek Vineyard… Winemaker of the Year: Christian Roguenant, Niven Family Wine Estates… Winegrape Grower of the Year: Lino Bozzano, Laetitia Vineyard & Winery.
AGRICULTURE AWARDS Ken Dewar was named 2017 Agriculturalist of the Year, Fran Pritchard earned 2017 Cattlewoman of the Year honors and Elena Twisselman Clark was chosen as the 2017 Cattleman of the Year.
MISS CALIFORNIA MID-STATE FAIR Adrianne Stultz of Atascadero was crowned the 2017 Miss California Mid-State Fair. The 19-year-old is currently attending Cuesta College pursuing a nursing degree.
OTHER HIGHLIGHTS Attendance at the annual Cattlemen & Farmers Day hit an all-time high with over 1,000 lunch and dinner tickets sold… Rancho Frontier completely enhanced the South Gate Area… livestock entries were up over 4%... the Food Court featured much-appreciated shaded areas to eat… Still Exhibits entrees were up by more than 1%... more than 3,000 kids took place in the Kid's Art Smart program… and the Paso Robles Event Center instituted a year-round "No Smoking" policy.
The 2018 California Mid-State Fair runs July 18 through July 29.
Next year's theme is "Ole, It's Fiesta Time!"