These classes are open to exhibitors that are emotionally, developmentally, or physically challenged. This department does include learning disabilities. Entry tag will not state these designations.

The California Mid-State Fair supports the concept that no physical or mental disability need limit the human potential to create. Each department has offered the opportunity to exhibitors who have assisted works. Disabled exhibitors who produce works unassisted may compete in each department's individual competitions. Please follow the entry guidelines for each department.
Where: Frontier Pavilion

Thank you to our Sponsor, Mechanics Bank!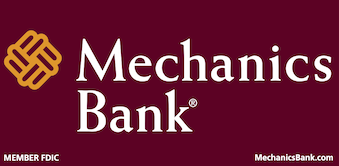 Thank you very much to our 2023 judges:

Suzy Reynolds
Barbara Condon