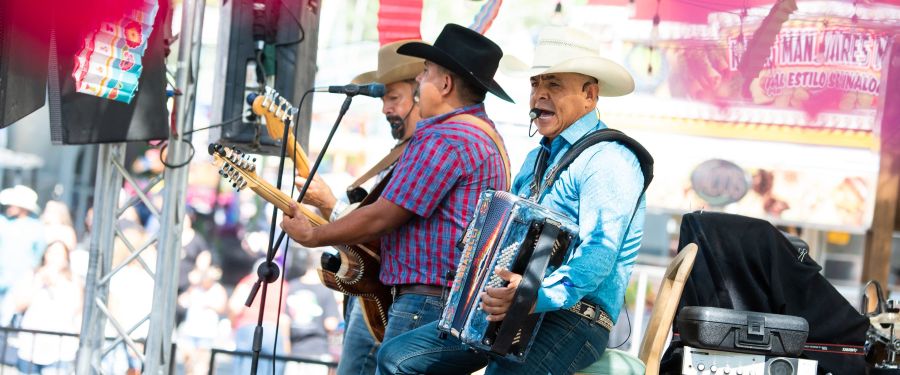 Join us each day at La Cantina! Head down to South Gate and Frontier Town to enjoy all the shade under the big Oak Tree!
There will be live performances each day at 6:00 pm by Joel Y Su Halcon Dorado that will be sure to get you dancing! Following the live band will be the "Fiesta de Baile!" with live DJ Sey Montes! He will keep the party going all night long, playing all the hits in Spanish and English from 8:30 pm - Midnight!
Thank you to our sponsor!