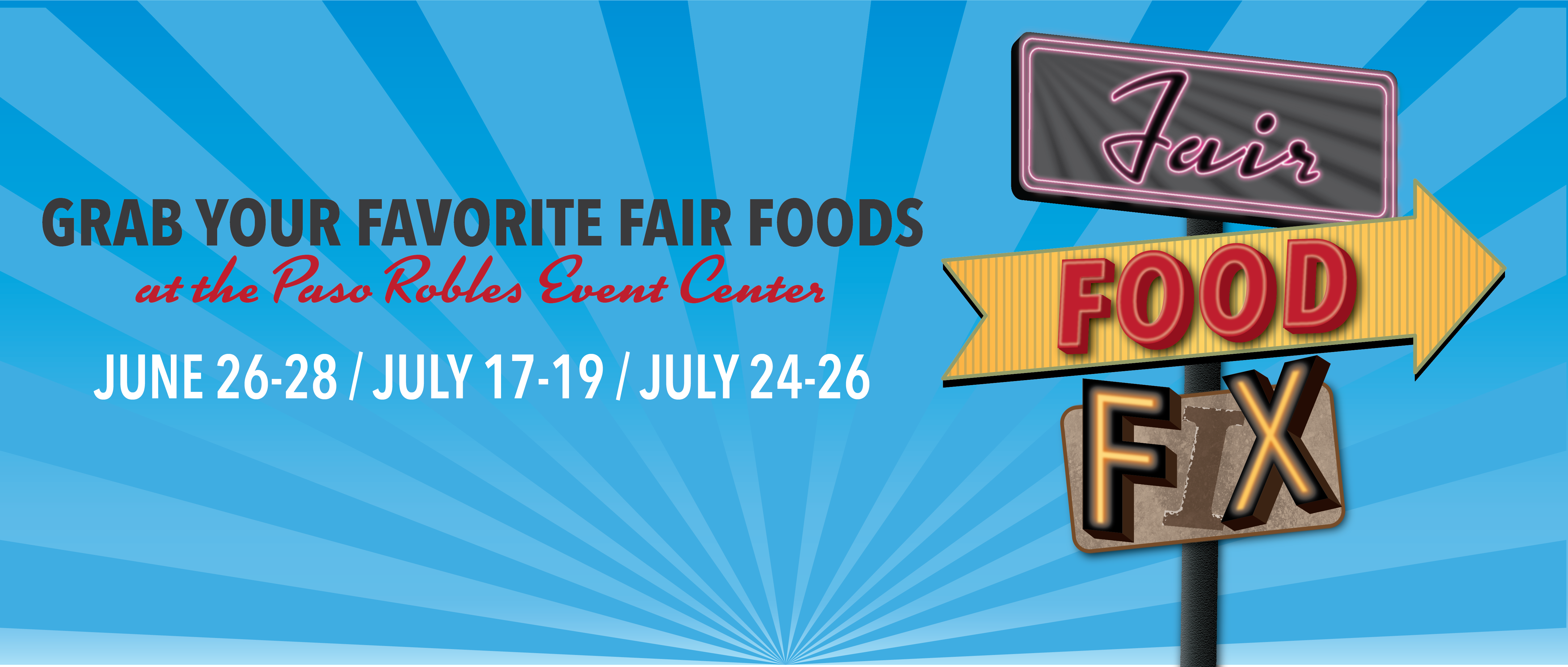 Drive-Thru Fair Food Fix (4:00-7:00 pm)
Menu below (subject to change) or please click HERE to pre-order!
Tri Tip Sandwich ($12)

Burrito Bowl ($12)
Southwest Wrap ($11)
Southwest Salad ($11)
Hot Dog on a Stick ($5)
Veggie Dog on a Stick ($5)
American Cheese on a Stick ($5)
Pepper Jack Cheese on a Stick ($5)
Nachos-Large ($6)
Nachos-Small ($3)
Corn Cobs or Corn in a Cup ($8)
French Fries ($5)
Lemonade (Reg/$4, L/$6)
Water ($3)
Pepsi ($3)
Diet Pepsi ($3)
Root Beer ($3)
Shaved Ice-30 flavors! (S/$4, M/$5, L/$6)
Kettle Korn ($10)
Funnel Cake-Powdered Sugar ($9)
Funnel Cake-Strawberry ($10)
Fried Oreos (4 for $10)
Deep-Fried Twinkies (2 for $10)
Date Night Special ($30)
Two lemonades (L), Two Hot Dog on a Stick and Two American Cheese on a Stick

Family Pack ($50)
Two lemonades (L), Two lemonades (Reg), Four Hot Dog on a Stick and Four American Cheese on a Stick - Save $10!
Dates:
July 17-19 from 4:00 pm - 7:00 pm
July 24-26 from 4:00 pm - 7:00 pm
Types of payment allowed: Cash. Not all vendors may be accepting credit.
Pick up info: Drive onto Fairgrounds... through Flower Gate off 21st Street... stay in car... vendors will come and take your order, get payment, and bring you your food/beverage. To-Go ONLY.
7:00 pm - 7:30 pm CLOSED FOR CLEANING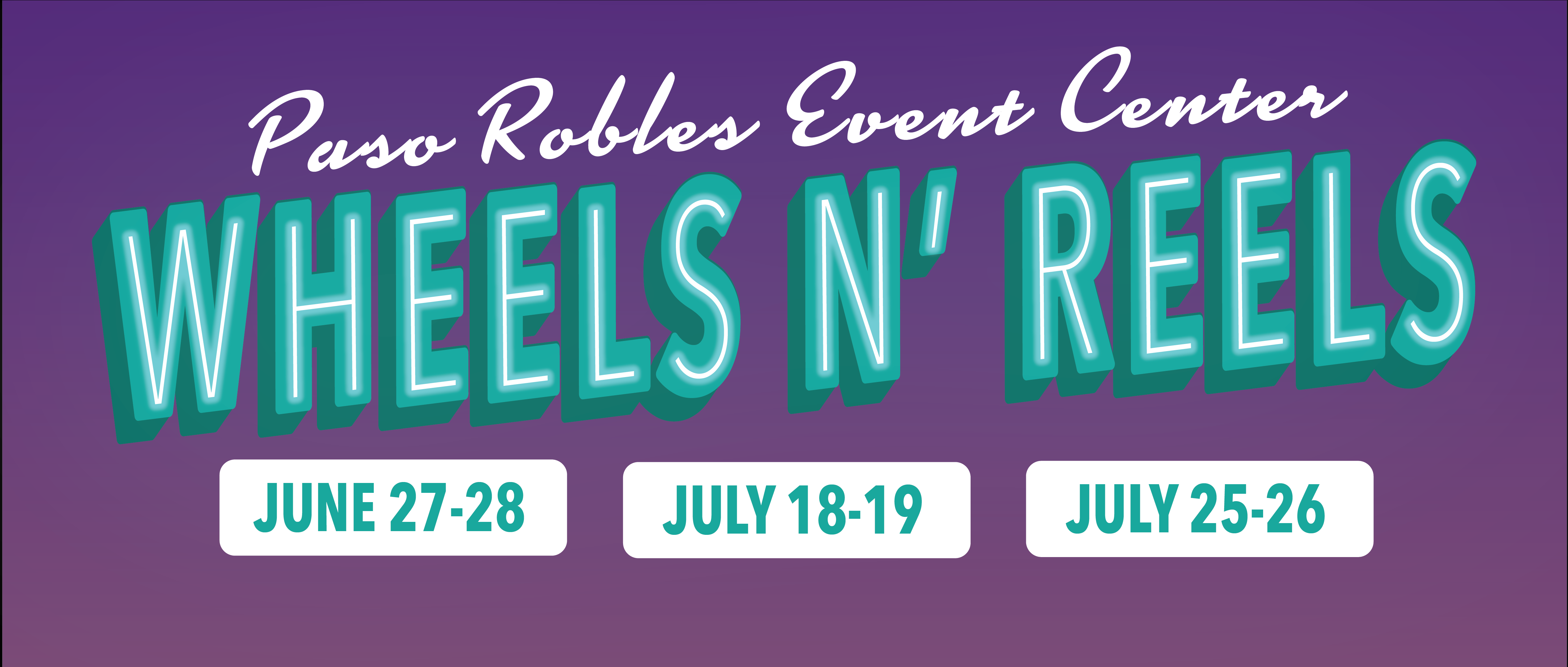 Wheels N' Reels

Enjoy a movie on the carnival lot!
First come, first served ONLY 150 CARS ALLOWED
Dates:
Saturday, July 18 and Sunday, July 19
Saturday, July 25 and Sunday, July 26
Gates open: 7:30 pm
Movie starts: 8:30 pm
Admission: $20/car CASH ONLY
Each car receives a voucher for two (2) half-price admissions to the 2021 Fair
Parking: Park at carnival lot
Restrooms and concession available - Must wear a mask.

Movie FAQ
What time does the movie start: 8:30 pm
What time can I arrive to park my car: Gates will open at 7:30.
May I buy tickets at the gate: Yes. First 150 cars, cash only.
How do we listen to the movie: Tune in to FM radio station 103.9 fm.
Does my car need to be turned on the whole time: It will need Auxillary power to power the radio. Bring a battery powered radio instead!
Will my car battery die: Could happen, yes, but we will have jumper cables available!
Do I have to wear my mask in the car: We require masks to wear into the restrooms and while getting food.
May I bring my pet: No pets allowed.
May I leave my vehicle to tailgate or BBQ: You must stay in your designated space and always follow health and safety guidelines. There will be no outside food and beverage allowed. There will be vendors with food and drink available for purchase. You must wear a mask.
May I sit in the bed of my truck: Yes. Depending on the size of the truck, you may be required to park further back as a courtesy to smaller vehicles. You must wear a mask.
Are there restrooms available? Yes. They will be disinfected regularly per safety guidelines but customers are asked to remain socially distant and to wash their hands thoroughly.
May I save spots: No saving spots as it is first come first served.
May I come in my convertible: Yes. You must wear a mask.
May I come on my motorcycle: Yes. Same price of $20 and must stay in their designated space. 1 motorcycle per space. You must wear a mask.
I am running late, may I arrive after the movie has started: Yes. but it is limit 150 cars, so you may be turned away if we are at capacity.
SAFETY
The Paso Robles Event Center will be following all State and County safety guidelines, including but not limited to: extra cleaning of restrooms and additional hand sanitizing stations. Guests are asked to maintain social distancing, wear masks when outside their vehicle and wash their hands frequently. We are self-certified, Open & Safe.