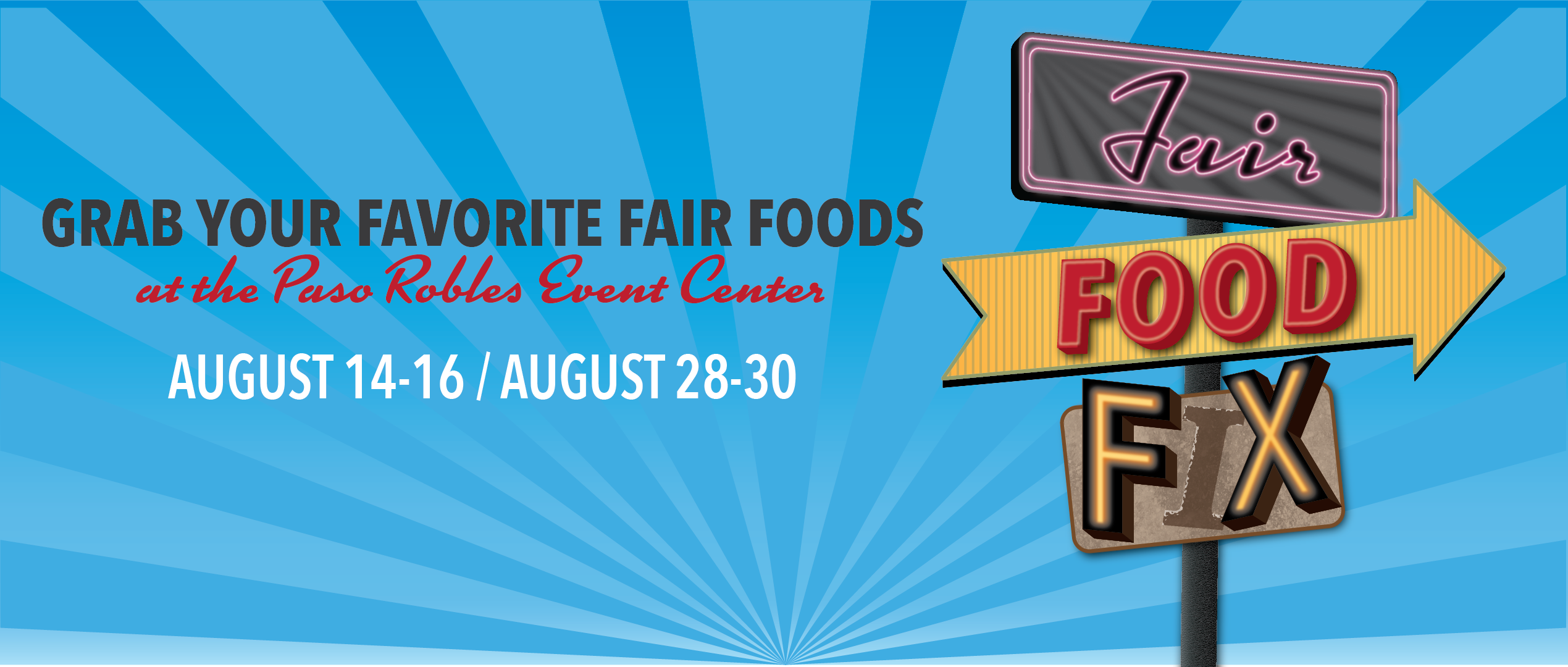 Drive-Thru Fair Food Fix (3:00-8:00 pm)
Dates:
August 14-16 from 3:00 pm - 8:00 pm
August 28-30 from 3:00 pm - 8:00 pm
Pre-Orders for Mason's Den only - HERE
Menu below (subject to change)
Savory Eats
BBQ Pulled Pork Tacos ($11)
Cowboy Burger ($9)
Southwest Chicken Wrap ($11)
Bacon Wrapped Hot Dog ($9)
Hot Dog on a Stick ($5)
Veggie Dog on a Stick ($5)
American Cheese on a Stick ($5)
Pepper Jack Cheese on a Stick ($5)
Turkey Legs ($16.50)
Garlic, Curly or Chili Cheese Fries ($12)
Potato Fry Chips ($12)
Nachos (Family $7, Individual $4)
Taquitos ($12)
Corn Cobs or Corn in a Cup (Traditional, Hot Cheetos or Takis $8)
Soft Pretzel ($5)
Jimmy's French Fries ($5)
Jimmy's Potato Salad ($5)
Sweet Treats
Funnel Cake (Powdered Sugar $9, Strawberry $10)
Fried Oreos (4 for $10)
Churro Bites ($4, add vanilla ice cream and chocolate drizzle for $1)
Deep-Fried Twinkies (2 for $10)
Caramel Apple - Large ($7)
Kettle Korn ($10)
Thirst Quenchers
Hot Dog on A Stick Lemonade (Reg/$4, L/$6)
Paradise Shaved Ice-30 flavors! (S/$4, M/$5, L/$6 – Sugar-Free option add $1)
Water ($3)
Pepsi ($3)
Diet Pepsi ($3)
Mug Root Beer ($3)
Participating Vendors: Jimmy's Watering Hole BBQ, Mason's Den, Hot Dog on a Stick and Paradise Shaved Ice
Types of payment allowed: Cash. Not all vendors may be accepting credit.

Pick up info: Follow ENTRANCE signs off 21st Street... stay in car... vendors will come and take your order, get payment, and bring you your food/beverage. To-Go ONLY.