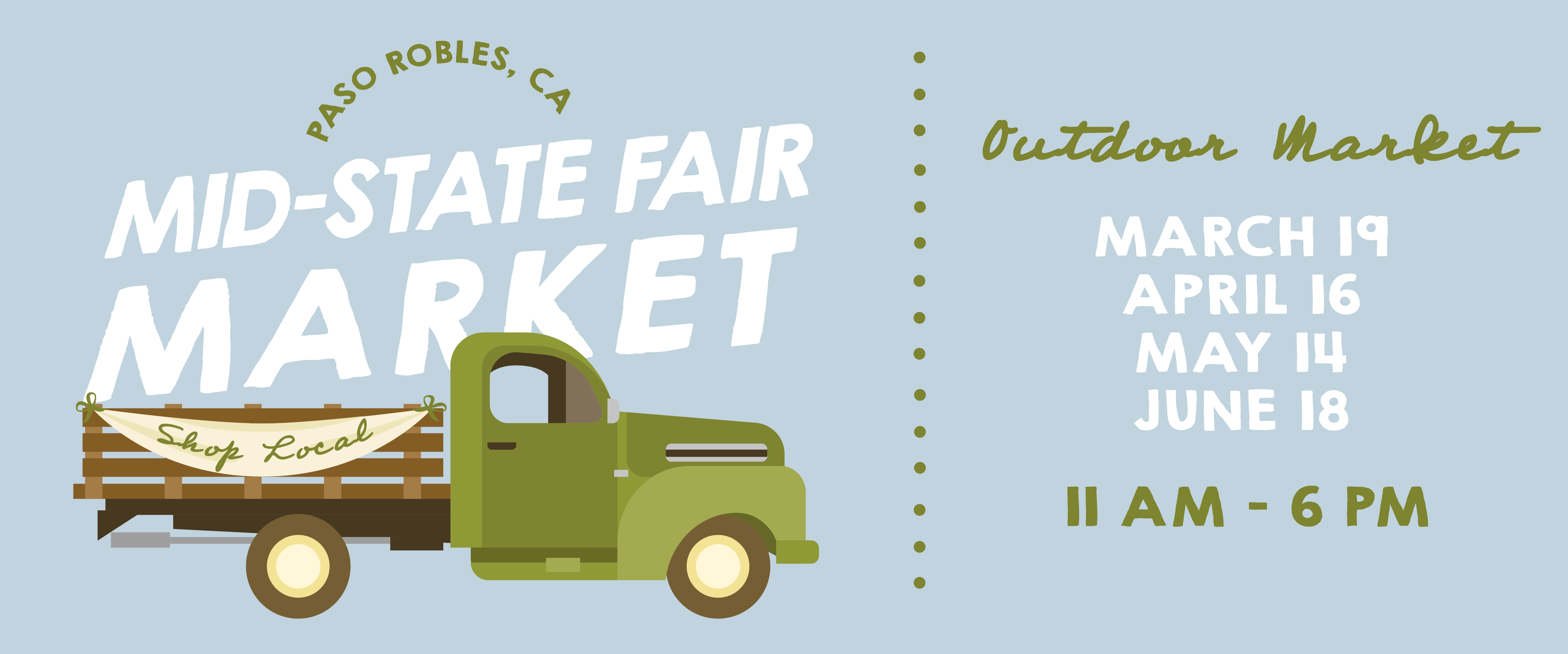 The Paso Robles Event Center is pleased to announce the Mid-State Fair Market, a monthly one-day shopping experience to find antiques, new and used items, plus handmade items from local artisans and crafters.
Free admission!
WHEN: March 19, April 16, May 14, June 18 // 11 AM - 6 PM
WHERE: Paso Robles Event Center, Oak Tree Lot (2198 Riverside Ave)
---
Vendor Information – Commercial
● Space: 20'x20' (may include up to one vehicle, must fit within space)
● Cost: $25 per space (commercial vendors), $10 per 8-foot table rental, $2 per folding chair rental
● No utilities or additional vendor parking provided
● Requirements: State of California Seller's Permit (for all tangible goods), San Luis Obispo County Health Permit (for all consumable items), Liability Insurance and PREC Rental Agreement. All current County health and safety regulations must be adhered to.
● Vendor is responsible for any and all sales tax reporting.