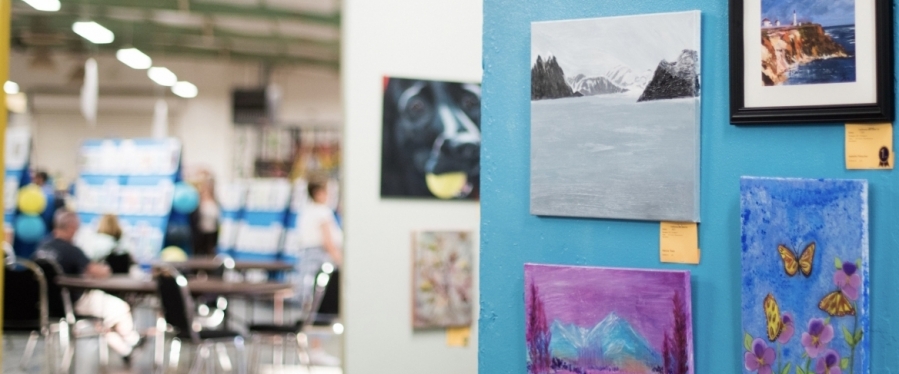 Where: Ponderosa Pavilion
Check out the local art ranging from drawings to paintings on display...
Click HERE for 2018 Information
Ole! It's Fiesta Time! New theme divisions announced for Fine Arts entries that are open to all ages! Division 299 Class 1 is an entry/item inspired by our Vaquero Heritage. Division 299 Class 2 is an entry/item inspired by Famous Spanish Artists. Division 299 Class 3 is a Painted Saltillo Tile either 4"x4" or 6"x6". These are special themed awards with no premiums or sweepstakes. Each exhibitor is limited to one (1) entry per class.Enter online at http://cmsf.fairmanager.com by Tuesday, June 12th, 2018. There is a per entry fee of $7.00.
Entries will be received on Friday, June 22nd, 2018 from 2:00PM to 6:00PM and Saturday, June 23rd, 2018 from 9:00AM to 2:00PM.

Thank you very much to our judges:
Laure Carlisle - Paso Robles, CA Fine Art
Erika Brown - Paso Robles, CA Fine Art