President
Krista Sabin, Paso Robles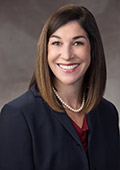 Sabin has been an attorney at Ogden and Fricks LLP since 2005. She was a commercial and agricultural loan officer for Heritage Oaks Bank from 2000 to 2005 and for Mid-State Bank from 1998 to 2000. Sabin was an agricultural loan officer for Valley Farm Credit from 1995 to 1998. She is a member of the California Women for Agriculture San Luis Obispo County Chapter, San Luis Obispo County Women Lawyers Association, San Luis Obispo County Bar Association, San Luis Obispo County Cattlewomen and the West Coast Junior Rodeo Association.

Vice President
Robert Boneso, Paso Robles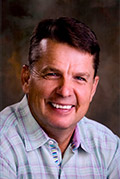 Boneso has been vice president at Boneso Brothers Construction since 1999. He worked at RP Richards Inc. from 1985 to 1999, where he held a number of positions, including superintendent. Boneso is a member of Plumbers and Steam Fitters Local 403 and the Mid-State Fair Heritage Foundation.
Board Members
David Baldwin, Atascadero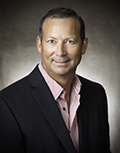 Baldwin has been a business representative at the Cement Masons Local 600 since 1995. He was a cement mason journeyman at Bechtel Construction Company from 1989 to 1995 and at Barnes Dillingham Construction Company from 1986 to 1988. He held multiple positions at Bechtel Construction Company from 1985 to 1986, including cement mason apprentice and cement mason journeyman. Baldwin was a cement mason apprentice at H.P. Holey Company from 1983 to 1984. He is a California Democratic Party Assembly district delegate and a member of the Cement Masons Union.

Mark Borjon, Creston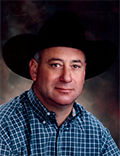 Borjon has been the dealer principal for Borjon Auto Center since 1991 and has been a cattleman and horseman in Paso Robles since 1995. Previously, Borjon was sales manager of Rancho Grande Motors from 1986 to 1991. He is a member of the National Automobile Dealers Association, California Motor Dealers Association, Rancher Vistadores, California Cattlemen's Association, San Luis Obispo County and Monterey County Cattlemen's Associations and American Quarter Horse Association.
Chris Darway, Arroyo Grande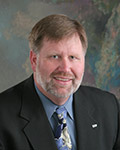 Darway has been owner and partner at Darway Bros. Farming since 1973. He is a member of the California Agricultural Leadership Foundation Alumni Council, the California Rare Fruit Growers and the California Farm Bureau Federation.
Dee Lacey, Paso Robles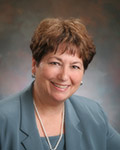 Lacey has been co-owner of Lacey Livestock since 1963. She is a member of the Heritage Oaks Bank Board of Directors and the Cuesta College Foundation Board of Directors. Lacey is a member of the San Luis Obispo County Farm Bureau and the San Luis Obispo County Community Foundation.
Robert Lilley, Atascadero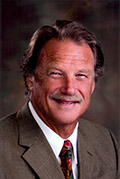 Lilley held multiple positions at the San Luis Obispo County Department of Agriculture from 1977 to 2010, including agricultural commissioner and sealer of weights and measures. He co-owned Lilac Rain Landscaping from 1975 to 1977. Lilley is a member of the San Luis Obispo County Land Conservancy, Cal Poly Dean's Advisory Council for Sustainable Agriculture, Cal Poly Alumni Association and the California Agricultural Leadership Alumni Association. He earned a Master of Science degree in agricultural science from California Polytechnic University, San Luis Obispo.
Nancy Wheeler-Smith, Templeton

Wheeler-Smith has been owner at Wheeler Limited Partnership since 1990. She was owner at Kiss Me Cattle Company LLC from 2011 to 2015 and director at the Wheeler Foundation from 1991 to 2015. Wheeler-Smith is a member of the Junior League of Bakersfield, Mendiburu Magic Foundation, Atascadero High School Parent Teacher Association, Mission College Preparatory Catholic High School Parent Club and the American Quarter Horse Association.