Sunday, July 30th, 2017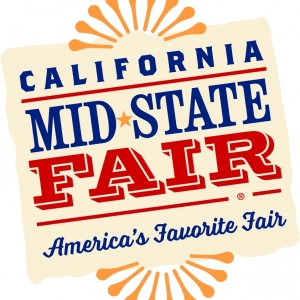 PASO ROBLES (CA) – It may or may not have been a coincidence, but Thursday, July 27 was the hottest day of the 2017 California Mid-State Fair. While temperatures reached a high of 105° in the afternoon, the hottest spot on the Fairgrounds may have been inside the Grandstand Arena, as worldwide superstar Garth Brooks performed in front of not one, but two, sold-out crowds.
When announced some six weeks ago, two concerts featuring Garth Brooks with Trisha Yearwood soldout in a matter of seconds. Expecting over 28,874 concert ticket-holders in one day meant Mid-State Fair officials needed to bring in extra resources:
-Expertise: Superbowl crowd-management specialists Landmark Services was hired to provide expertise, specifically getting concert-goers into and out of the Grandstand Arena safely.
-Personnel: California Mid-State Fair Event Staff was significantly increased and the California Highway Patrol, Paso Robles Police & Fire Departments and San Luis Obispo County Sheriff Department all added extra officers.
-Transportation: The number of shuttle buses was quadrupled and additional off-site Park & Ride locations were added. There was also the addition of a designated UBER drop-off/pick-up location.
While the majority of tickets buyers came from San Luis Obispo County – and Paso Robles in particular – tickets were sold to people in 40 of the 48 contiguous United States, plus Washington, D.C. Tickets were sold to people from as far away as Toronto, Canada, Maine, North Carolina, and Florida.
The double-sell-out also means the California Mid-State Fair will set a record for total number of concert tickets sold in a single season – official numbers will be released next week.
Food sales were up a whopping 140% from the same day a year ago.
An all-time keg beer record was set with 411 kegs of beer being consumed on Thursday, July 27, 2017. For reference, there were 326 kegs of beer consumed at last year's sold-out Blake Shelton concert (and that took place on a Saturday!).
As might be expected, all of the festivities led to the single-largest trash haul-away day in the history of the Mid-State Fair, ten (10) yards.
Today is the final day of the 2017 California Mid-State Fair.