Thursday, June 29th, 2017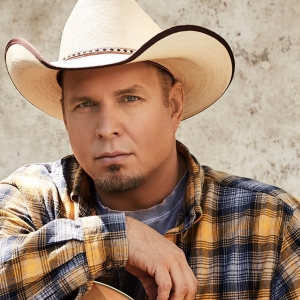 PASO ROBLES (CA) – For the second time in less than a week, a Garth Brooks with special guest Trisha Yearwood concert on July 27, 2017 at the California Mid-State Fair has sold out in :30 seconds. The 10:30 pm concert sold all 14,875 tickets in :30 seconds, just like the original 7:30 pm concert.
There have only been four 1-day sell-outs in the history of the California Mid-State Fair: Aerosmith in 2007, Blake Shelton in 2016 and now both Garth Brooks with Trisha Yearwood. The two Garth Brooks with Trisha Yearwood concerts are the fastest 1-day sell-outs of any concerts in the history of the California Mid-State Fair.
Mid-State Fair CEO Michael Bradley said, "We are beyond thrilled at the overwhelming support the local community has shown our Fair. From the thousands of Garth Brooks and Trisha Yearwood fans who bought tickets, to the Staff, Board, city and county leaders, and especially our community, we're all working together to make July 27 a most special night."
Garth Brooks recently won Entertainer of the Year at the CMA Awards for a fifth time, a first for any artist. He is also the first artist in history to receive 7 Diamond awards for the now seven albums certified by the RIAA at over 10 million album sales each and remains the #1-selling solo artist in U.S. history certified by the RIAA with over 149 million album sales. He has received every accolade the recording industry can bestow on an artist. Garth has been inducted into the International Songwriters Hall of Fame in New York, the Nashville Songwriters Hall of Fame, Country Music Hall of Fame and most recently, the Musicians Hall of Fame.
Garth is currently on the three-year Garth Brooks World Tour with Trisha Yearwood. The tour began with 11 sold out shows at the Allstate Arena in Chicago. The tour is smashing records previously held by such acts as The Beatles, The Rolling Stones, and even Garth Brooks. In two and a half years the tour has sold over 5.5 million tickets, making it the biggest tour in the world.
Garth has also launched Inside Studio G, a weekly Facebook Live series. It airs every Monday on Garth's Facebook page at 4:00 PM PDT.
Tickets for all other shows at this year's California Mid-State Fair remain available. For a complete list of artists, dates and times please visit
www.MidStateFair.com
. The 2017 California Mid-State Fair runs July 19 through July 30. This year's theme is
"Come One, Come All!"