Thursday, June 22nd, 2017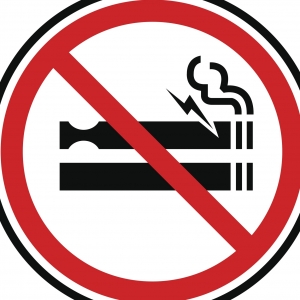 PASO ROBLES (CA) – Reflecting a concern for public health and children, smoking and vaping will be prohibited both at the California Mid-State Fair and the Paso Robles Event Center as of July 1.
Previously, smoking had been allowed only in designated areas. The new policy bans smoking completely. This follows a trend of smoking bans countywide and a smoke-free trend at other fairs in the state.
"From a health standpoint, it's not good for anyone to be exposed to second-hand smoke," said Chris Darway, president of the fair board. "And because the Mid-State Fair is such a family-friendly event, there are always a lot of children present. Rather than try to contain smoking to a specific area, it's easier and healthier to just ban it outright."
San Luis Obispo County has long been a leader in the "no-smoking" movement, beginning in 1990, when the City of San Luis Obispo became the first municipality in the world to successfully ban smoking in all public buildings, including bars and restaurants. In 2010, the city expanded the law to ban smoking from all public places, including sidewalks, parking garages, and stadiums.
While cities nationwide followed by example, so have cities in the county, including Arroyo Grande, Atascadero, Morro Bay and Pismo Beach. In February, Paso Robles became the last city in the county to ban smoking in public places.
The county enacted its own public ban in 2012, which covered all parks, county parking lots and other outdoor locations.
In recent years, other fairs have also worked to snuff out smoking at their facilities. In 2012, the governing board of the Del Mar fairgrounds – home to the San Diego County Fair – voted unanimously for a smoking ban, saying it was necessary because the event attracts so many families with children. The nearby Orange County Fair, meanwhile, went completely smoke free in 2016.
The 2017 California Mid-State Fair runs July 19 through July 30. This year's theme is "Come One, Come All!"
#####