Monday, June 12th, 2017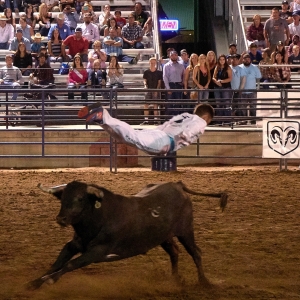 PASO ROBLES (CA) – The California Mid-State Fair is pleased to announce that Fiesta Del Charro will take place on Sunday, July 30. The exciting day of classic Mexican-style rodeo action will take place in the Main Grandstand Arena starting at 2:30 pm.
Tickets for Fiesta Del Charro go on-sale Tuesday, June 13 at $20/Adult (13+ years old) and $10/Child (3-12 years old). The prices will increase to $25/Adult and $15/Child starting July 19, 2017. Tickets can be purchased online at www.midstatefair.com or by calling 1-800-909-FAIR.
Fiesta Del Charro is a classic Mexican-style rodeo competition, complete with traditional Charros. The fast-paced rodeo action, paired with authentic Hispanic Flare, makes for an event like no other. The rodeo will include a Bull Riding competition between American and Mexican Charro riders, Trick Roping, Dancing Horses, and Escarmusa (Mexican Drill Team). The combination of traditional Bronc Riding, American-style Bull Fighting and live Mariachi bands will bring the flavor of Mexico to the sport of the rodeo. Also, don't miss the return of Mutton Busting, the Flying Cowboyz and Bull Jumper! The rodeo will be announced in both English and Spanish, with live Mexican music.
The 2017 California Mid-State Fair runs July 19 through July 30. This year's theme is "Come One, Come All!"