Friday, June 2nd, 2017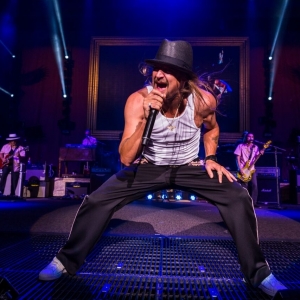 PASO ROBLES (CA) – The California Mid-State Fair is pleased to announce that American Bad Ass Kid Rock has been confirmed to perform in concert on Sunday, July 23 at 7:30 pm. Kid Rock's concert is part of the annual Bud Light Concert Series and will take place in the Grandstand Arena at the Paso Robles Event Center. An opening act for the concert has yet to be announced.
Ticket prices for the show are $56, $71, $81 and $101 and will go on sale Friday, June 16, 2017. Tickets will be available starting at 10:00 am online at www.MidStateFair.com or by calling 1-800-909-FAIR, and at 1:00 pm at the California Mid-State Fair box office (2198 Riverside Avenue in Paso Robles) or any ValliTix location.
The 2017 California Mid-State Fair runs July 19 through July 30. This year's theme is "Come One, Come All!"