Wednesday, July 19th, 2023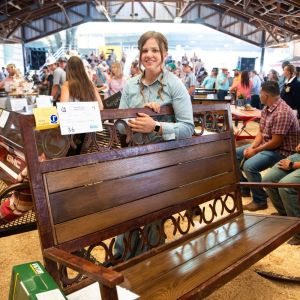 The California Mid-State Fair is pleased to showcase the talents of local high school students across San Luis Obispo County who have designed a variety of projects from welding to wood working. The students designed large scale projects like BBQs, trailers, shop benches, porch swings, coffee tables, and wine racks.
The Industrial Arts Auction preview takes place tomorrow, Thursday, July 20 at 11:00 am in the Edna Valley Barn and is followed by the Auction and Awards at Noon. Last year's auction brought in $191,000 – on 59 projects – the most ever raised in a single-year. Thanks to the generous support from the community, over $940,000 has been brought in since the auction began over 22 years ago.
These stunning projects are displayed in The Barn, located in the Livestock area of the Fair. The Barn will be open for viewing all twelve days of the Fair.
For a complete list of attractions happening each day of the 2023 California Mid-State Fair, please visit www.MidStateFair.com.