Tuesday, May 2nd, 2017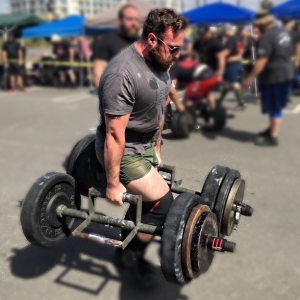 PASO ROBLES (CA) – For the first time in its history, the California Mid-State fair is pleased to present the California Mid-State Fair Strongest Man & Woman Competition, which will take place Sunday, July 30 starting at 1:00 pm.
The competition will feature some of the strongest athletes and human beings from all throughout the great state of California and across the USA. Competitors will have the opportunity to put their brute strength on display for all fair-goers in attendance. There will be a total of six weight classes consisting of Men's and Women's Lightweight, Middleweight and Heavyweight divisions.
The contest will be nationally sanctioned as a Level 1 contest by Strongman Corporation providing athletes the opportunity to qualify for the Strongman Corporation National Championship in November. Events will include (1) a log clean and press overhead, (2) a giant tire deadlift, (3) an arm over arm mega truck and beer wagon pull, (4) a Hercules hold and (5) Atlas stone series. Prizes and trophies will be given to podium finishers in each weight class.
The event is being jointly promoted by the California Mid-State Fair and SLO Strong. Sign-ups are capped at 30 competitors total and the entry will close on June 30. Spectators can watch free of charge with paid Fair admission.
The 2017 California Mid-State Fair runs July 19 through July 30. This year's theme is "Come One, Come All!"