Wednesday, July 20th, 2022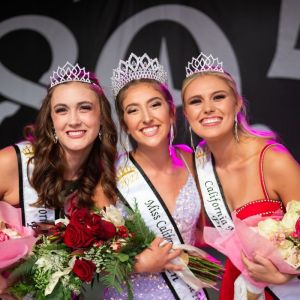 The California Mid-State Fair is pleased to announce that 17-year-old Brooke Smith of Templeton has been crowned the 2022 Miss California Mid-State Fair Queen and Miss Congeniality. 19-year-old Sarah Barr of Templeton was the 1st Runner Up, 17-year-old Jenna Shapero of Paso Robles was 2nd Runner Up.
Brooke Smith is a graduate of Templeton High School and will be attending Cuesta College and her hobbies and interests include jet skiing, horseback riding, and showing animals. She's part of Templeton FFA and the Rio Rancheros 4-H. For her talent, she interpreted a song in American Sign Language.
The 2022 California Mid-State Fair runs July 20 through July 31 and this year's theme is "Full Steam Ahead!" Connect with us on Facebook, Instagram, and Twitter.