Friday, April 14th, 2017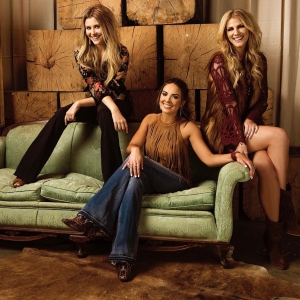 PASO ROBLES (CA) – The California Mid-State Fair is pleased to announce Runaway June has been confirmed to perform two shows on Monday, July 24, 2017, at 6:30 and 8:30 pm on the Frontier Stage. Runaway June's performances will be free with your paid admission to the Fair.
The girl group, made up of lead singer and guitarist, Naomi Cookie, singer and mandolin picker, Hannah Mulholland and singer and guitarist, Jennifer Wayne, is known for their stunning three-part harmonies and their similarities to the one and only Dixie Chicks. Cooke, Mulholland and Wayne are very different women who have fused together to create a style country fans have been craving. Their hit intro song "Lipstick" follows their motto of writing "from the heart," and is the perfect intro to this new group.
The 2017 California Mid-State Fair runs July 19 through July 30. This year's theme is "Come One, Come All…"