Friday, April 14th, 2017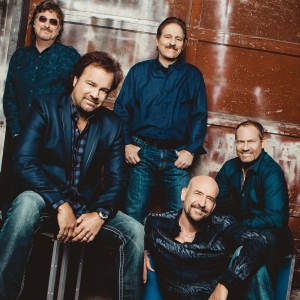 PASO ROBLES (CA) – The California Mid State Fair is pleased to announce Restless Heart has been confirmed to perform two shows, on Friday, July 28, 2017, at 6:30 and 8:30 pm on the Frontier Stage. Restless Heart's performances will be free with you paid admission to the Fair.
The men who make up Restless Heart have been lucky enough to enjoy one of the most successful careers in country music history, placing over 25 singles on the charts - with six consecutive #1 hits, having four of their albums certified Gold by the RIAA and winning the Academy of Country Music's Top Vocal Group trophy. John Dittrich, Greg Jennings, Dave Innis and Larry Stewart have a list of hits including "I'll Still Be Loving You," "The Bluest Eyes In Texas," and "When She Cries." They pride themselves on not only their work as artists, but especially on their community work and work supporting the Armed Forces.
The 2017 California Mid-State Fair runs July 19 through July 30. This year's theme is "Come One, Come All…"