Friday, April 7th, 2017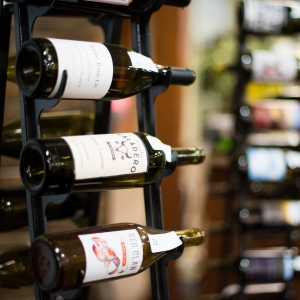 PASO ROBLES (CA) – Calling all Central Coast winemakers: Entries are now being accepted for the Central Coast Wine Competition (CCWC), which takes place June 21-22 in Paso Robles. Professional winemakers may register under early bird pricing by Friday May 26; the final date to enter at full price is Friday, June 9. To register, please visit cmsfw.fairmanager.com.
The eligible counties are: Alameda, Contra Costa, Santa Clara, San Francisco, San Mateo, Santa Cruz, Monterey, San Benito, San Luis Obispo and Santa Barbara counties.
The judges this year include Matt Kettmann of Wine Enthusiast magazine, Mary Orlin of the San Jose Mercury News and Patrick Comiskey, journalist at Wine & Spirits and author.
"Our mission with the CCWC is to highlight and celebrate the world class wines of the Central Coast," says Mid-State Fair CEO Michael Bradley. "This year's competition is gearing up to be the best yet."
This year's Central Coast Wine Competition judges include:
• Tim McDonald, Chief Judge, founder of Wine Spoken Here
• Karen D. Bennet, wine director buyer in Bakersfield
• Jim Blumling, group vice president of wine, beer & spirits at Albertsons/Safeway
• Federico Casassa, assistant professor of Enology at California Polytechnic State University
• Michael Cervin, wine, food and travel writer
• Patrick Comiskey, wine author and journalist
• Rich Cook, columnist for WineReviewOnline.com
• Mike Dunne, freelance wine writer
• Traci Dutton, manager of wine and beverage studies at the Culinary Institute of America
• Matt Kettmann, contributing editor at Wine Enthusiast • Mary Orlin, wine writer for the San Jose Mercury News
• Mike Stepanovich, freelance wine writer and wine educator
• Liz Thach, distinguished professor of wine at Sonoma State University
• Clarice Turner, CEO of Boudin Bakery San Francisco
• Valery Uhl, winegrower, educator and wine competition director
• Larry Van Aalst – CRN Radio Wine Show
• Ron Washam, editor and founder of HoseMasterofWine.com
• Russ Winton, wine writer for the Modesto Bee
• Wilfred Wong, chief storyteller at Wine.com
The Central Coast Wine Competition is the largest evaluation event for wines produced exclusively on California's Central Coast and is hosted by seven fairs: The California Mid-State Fair, Contra Costa County Fair, Grand National Livestock Exposition, Horse Show and Rodeo, Monterey County Fair, San Benito County Fair and the Santa Barbara County Fair.
Enrollment has also begun for Home Winemakers Competition, the second-annual Craft Spirits Competition, the Central Coast Vinegar Competition, and the Packaging Competition.
For more information on the Central Coast Craft Spirits Competition, please visit cmsfs.fairmanager.com.
For the Professional & Home Winemakers competition AND the Central Coast Vinegar Competition, please visit cmsfw.fairmanager.com.
The 2017 California Mid-State Fair runs July 19 through July 30. This year's theme is "Come One, Come All!"