Thursday, July 1st, 2021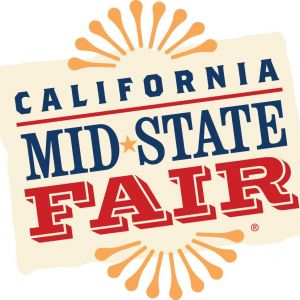 (PASO ROBLES, CA) – The California Mid-State Fair is pleased to announce country music star Madi Diaz has been confirmed as the special guest for Little Big Town on July 30. Ticket prices for the show are $81.50 (General Admission seating) and $126.50 (Reserved seating) and are on sale now ONLY at www.MidStateFair.com.
Nashville-based ​Madi Diaz ​marks a full restart of her artistic career with ​"Man In Me," ​her poignant debut single/video for ​ANTI-. ​It's a first taste of how Diaz has worked at perfecting the craft of delivering a full spectrum of emotions via songs stripped to their most confrontational and raw form.
Diaz was originally raised in Lancaster, Pennsylvania surrounded by a family deeply immersed in music: her grandfather was a tenor in the Greenwich City Opera, both of her parents taught music lessons (piano, guitar, and ukulele), her father played in a Zappa tribute band and her brother plays in a metal band. After cutting her teeth in writers' rooms in Nashville, Diaz moved to Los Angeles honing her songwriting skills and playing in numerous projects. After a very tumultuous relationship and break up, she bought a truck and moved back to Nashville where she became a go-to songwriter. As things slowed down, Diaz felt she had the time and space to fully confront everything in her life with a newfound sense of clarity. Over the next two years, she wrote over 100 songs, one of which is "Man In Me." The songwriting expertise she had developed over the years is now championed in her own strikingly original and emotional music.
Tickets are on sale now and will be delivered electronically within 15 days of purchase. Fans are encouraged to purchase tickets as soon as possible once they go on sale. In following state and county safety guidelines, overall capacity for the show has been reduced and is expected to sell very quickly. The State of California strongly recommends that guests be fully vaccinated, obtain a negative COVID-19 test prior to attending the event, or wear a face covering.
The 2021 California Mid-State Fair runs July 21 – August 1 and this year we're celebrating our 75th Anniversary. Connect with us on Facebook, Instagram, and Twitter.