Friday, March 17th, 2017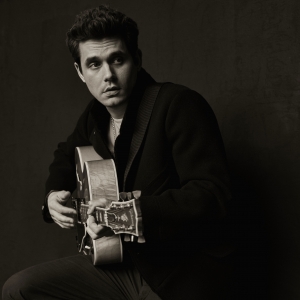 PASO ROBLES (CA) – The California Mid-State Fair is pleased to announce that Grammy-winning artist John Mayer will bring his The Search for Everything world tour to the California Mid-State Fair on Monday, July 24 at 7:30 pm. Mayer's concert is part of the annual Bud Light Concert Series and will take place in the Grandstand Arena at the Paso Robles Event Center. An opening act for the concert has yet to be announced.
Ticket prices for the show are $51, $71, $91 and $131 and will go on sale Friday, March 24, 2017. Tickets will be available starting at 10:00 am online at www.MidStateFair.com or by calling 1-800-909-FAIR, and at 1:00 pm at the California Mid-State Fair box office (2198 Riverside Avenue in Paso Robles) or any ValliTix location.
Mayer's concert will be comprised of full band, solo acoustic and John Mayer Trio sets of music and comes in support of his forthcoming full-length album, The Search for Everything (Columbia Records). Some three years in the making, The Search for Everything is the follow-up to 2013's Paradise Valley and is scheduled to drop this spring.
Mayer has appeared at the California Mid-State Fair twice before, playing to packed houses in 2008 and again in 2013. The concert is part of Mayer's first solo tour since 2014.
The 2017 California Mid-State Fair runs July 19 through July 30. This year's theme is "Come One, Come All…"