Thursday, August 1st, 2019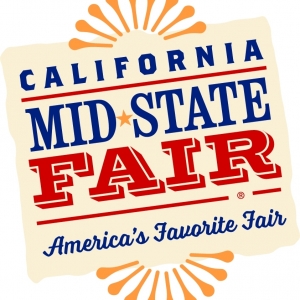 PASO ROBLES (CA) – Two sold-out concerts featuring Cardi B and Blake Shelton, and an increase in Carnival revenue highlighted a super-fun 2019 California Mid-State Fair. "Let's Have S'More Fun!"was in full effect with multiple new activities, demonstrations and special events at the 2019 California Mid-State Fair.

BUD LIGHT CONCERT SERIES - For the fourth consecutive year, the Bud Light Concert Series featured "sold-out" concerts. Cardi B on Saturday, July 20 and Blake Shelton on Sunday, July 21 were both "sold-out". All in all, more than 76,000 tickets were sold to the 2019 Bud Light Concert Series. Other top-selling shows were Old Dominion, Miranda Lambert, Zac Brown Band, Lynyrd Skynyrd, Billy Idol and Smokey Robinson.
INDUSTRIAL ARTS AUCTION - Last year's best-ever totals were demolished this year, with a total of 65 entries qualifying for auction. Overall money being raised for the kids reached an all-time record of $150,000. Over $650,000 has been brought in since the auction began over 20 years ago.
LIVESTOCK AUCTIONS - Revenue from the 2019 livestock auctions was at $2,336,682 on 869 animals being raised (with Add-Ons, official). Of that, $382,400came from the Replacement Heifer Sale and $1,954,282 came from the Junior Livestock Auction.
OVERALL ATTENDANCE - Total overall attendance remained flat at 426,000 (unofficial). While official ticket counts will take several weeks to calculate, the Fair wishes to sincerely thank all those who participated in, and/or attended the 2019 Fair!
CARNIVAL - Helm and Sons Amusements, Inc. of Colton, California generated $1,270,000 in total revenue, a 3.3% increase from 2018. Part of the increase was due to the Opening Day promotion where all carnival rides were FREE with paid Fair admission. Riders were so impressed with the carnival that they returned day-after-day.
SPONSORSHIPS - For the third consecutive year, revenue from corporate sponsorships exceeded the $1 million threshold, increasing a whopping 10.4% from 2018, to just over $1.4 million dollars. For the first time ever, over 100 local, regional and national businesses sponsored the Fair (105 total).
CENTRAL COAST WINE COMPETITION - The Central Coast Wine Competition named Halter Ranch as the 2019 Winery of the Year. The Paso Robles winery won Best Red Wine and Best Pink Wine, two Best of Class awards, five Double Gold Medals and two Gold Medals.This is the second Winery of the Year award for Halter Ranch, which took home the same honor in 2017. Best of Showwent to Solis Winery's 2018 Estate Fiano, from Santa Clara Valley. This honor came after judges awarded it a Double Gold Medal and deemed it both Best of Class (Other White Wines) and overall Best White Wine. This obscure varietal from southern Italy marks the first time an Italian white wine has won Best of Show. Best Red Winewas awarded to Halter Ranch's 2016 Ancestor. Best Sparkling Winewas awarded to Laetitia Vineyard and Winery's 2016 Brut Rosé. Best Dessert Winewas awarded to Glunz Family Winery's Mission Angelica.
CENTRAL COAST OLIVE OIL COMPETITION - Best of Show went to Rio Bravo Ranch (Bakersfield) and Calivirgin (Lodi).
CENTRAL COAST VINEGAR COMPETITION - Best in Show went to IL Fiorello's Winter Fruit - Orange and Pomegranate Vinegar (Fairfield, CA).
CALIFORNIA CRAFT SPIRITS COMPETITION - Best of Show went to Krobar Craft Distillery's Original Gin (Paso Robles).
BREWMASTER OF THE YEAR - Kevin Ashford, Head Brewer of Figueroa Mountain Brewing Co. was named Brewmaster of the Yearat the 2ndannual Craft Beer Tasting Night & Awards.
SAN LUIS OBISPO COUNTY WINE INDUSTRY AWARDS - Winegrape Grower of the Year, Paul Hoover, Still Waters Vineyards; Winemaker of the Year, Justin Smith, Saxum Vineyards; and Wine Industry Person of the Year(posthumously), Scott Welcher, Opolo Vineyards.
AGRICULTURE AWARDS - Rex Swan, Cattleman of the Year; Kathy Arnold Loftus, Cattlewoman of the Year; Jerry Lohr, Agriculturalist of the Year.
COUNTRY RODEO - The All-Around Cowboy was Brinan Varian (Parkfield)… the All-Around Cowgirl was Alison Grantham (Templeton)… and the Timed Event Cowboy was Brinan Varian (Parkfield). From Saturday night's Country Rodeo Finals, winners were: Barrel Race, Alea Cunningham… Team Penning, Lee Oliver, Kelsie Silva, Derrick Tartaglia… Ranch Rope & Brand, Kyle Lockett, Lane Karney, Alison Grantham, Joseph Sill… Mixed Ribbon Roping, Sammy Massey, Pat Boyle… Match Roping, Chad Krainock, Jon Shadle… Double Mugging, Edgar Machado, Jose Machado… and the All-Around Cowboy Award featured a 3-way tie between Pat Boyle (Shandon), Lane Karney (Paso Robles) and Kyle Lockett (Visalia). Jan Davis was named the inaugural Country Rodeo Honoree.
LEGACY PROJECT - 2019 marked the creation of the James W. Brabeck Youth Legacy Fund, a fund of The Community Foundation San Luis Obispo County, which features the Youth Legacy Project & Scholarship. This year's recipient was 17-year-old Isaac Lopez from Shandon. He will receive up to a $20,000 scholarship towards his college tuition and fees. In its inaugural year, more than 100 people contributed to the JBYLF and more than $230,000 was raised.
MISS CALIFORNIA MID-STATE FAIR - 2019 marked the 50thAnniversary of the competition, and this year's Queen was 17-year-old Mikaila Ciampi of Paso Robles. Mikaila will be a Senior at Mission College Preparatory High School this fall. Mary Hambly of San Luis Obispo was the 1st Runner Up and Kara Bullard of Paso Robles was the 2nd Runner Up. Arroyo Grande's Yvette Fiorentino was named Miss Congeniality.
STRONGEST MAN & WOMAN COMPETITION - 1st Place winners were: Women/Lightweight, Mandy Salter… Women/Middleweight, Nadia Stowers (2ndyear in a row)… Men/Lightweight, Cody Hoffman… Men/Middleweight, Marshall Buckler… Men/Heavyweight, Michael Salter.
SHOWCASE OF CITIES - Nine communities, Visit SLOCAL and Cuesta College were showcased in a dynamic and animated display located in the large showcase windows of the Frontier Pavilion in Frontier Town. The People's Choice Award for best display went to the City of Paso Robles. The window, created by local artists Max Randolph, Max Randolph Studios, and Anna Takahashi, Anna Gargani Studio, highlighted Nacimiento Lake in the unique depiction of this year's Fair theme, "Let's Have S'more Fun!". Second place was awarded to Templeton, who displayed a collection of their community's local businesses and products, and third place was given to Oceano & Nipomo, who created a look into their community's history through scenes of campfire ghost stories.
OTHER HIGHLIGHTS - Camp Rattlesnake was a tremendous hit with Fair guests. The ability to hold and see numerous species of snakes, including rattlesnakes, and other reptiles proved to be a winning attraction. The Chill Zone featured outdoor ice blocks, misters, white-colored and cooled flooring material, a giant 8.1-ton ice cube and indoor ice bar with temperatures set a super-low 9 degrees. Frontier Stage was packed with fans of Danny Gokey, Mason Ramsey and Luis Coronel… the "Hands On Farming, Joe Sabol Experience" featured the master teacher himself in all of his 'Learn By Doing' greatness… the Frontier building highlighted our counties' youth exhibits and demonstrations… and finally, the Fair featured a record number of photography entries, more shaded areas, more flowers and more seating benches.
The 2020 California Mid-State Fair runs July 22 - August 2 and will mark our 75thAnniversary!