Monday, July 1st, 2019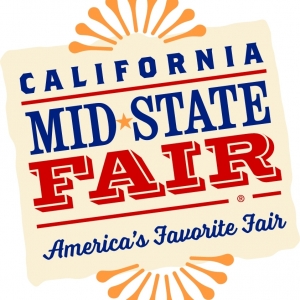 (PASO ROBLES, CA) – The California Mid-State Fair and the James W. Brabeck Youth Legacy Fund, a fund of The Community Foundation San Luis Obispo County, are pleased to announce the inaugural Youth Legacy Project & Scholarship winner, Isaac Lopez from Shandon.
The 17-year-old attends Shandon High School and will be entering his senior year this fall. Lopez was chosen from a group of outstanding applicants, and will receive up to a $20,000 scholarship towards his college tuition and fees. The selection committee consisted of Dr. Bill Kellogg, Dee Lacey, John Peschong, Andy Carlin, and Thomas Milder.
Dr. Bill Kellogg said, "I was impressed that Isaac will be a first generation college student. The opportunity to receive this $20,000 scholarship has the potential to change the course of his life forever."
Farm Supply CEO Cara Crye said, "I could not be more excited that Issac Lopez has been selected to represent the inaugural year of the JWBYLF Legacy Project. His determination, dedication and ability to lead and further promote the FFA and our agriculture industry are admirable and inspiring."
The scholarship was open to all high school sophomores and juniors planning to participate in the California Mid-State Fair Junior Livestock Show, Industrial Education Show, Agriculture/Floriculture/Ornamental & Horticulture Program and/or Tractor Restoration Project.
For more information, or those wishing to pledge to the project and scholarship, a pledge form can be found at www.JWBYLF.org The California Mid-State Fair Heritage Foundation is also a partner in the Legacy Project program. As a result, contributions will also support youth-related program capital projects or activities at the California Mid-State Fair that adhere to the mission statement of the Fair and Heritage Foundation. The inaugural fundraising event will be held on Saturday, July 27, 2019 at the California Mid-State Fair. For more information, please email contact@jwbylf.org.
The 2019 California Mid-State Fair runs July 17-28 and this year's theme is "Let's Have S'More Fun!" Connect with us on Facebook, Instagram, Twitter, Snapchat and YouTube.