Tuesday, June 18th, 2019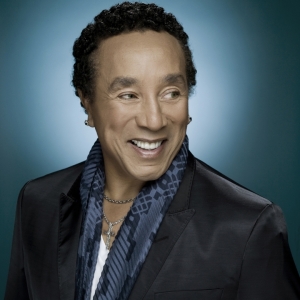 PASO ROBLES (CA) – The California Mid-State Fair is pleased to announce an "Evening of Music & Wine featuring Smokey Robinson". An opening act will be announced at a later date.
The concert will take place on Friday, July 26, 2019, at 7:30 pm in the Main Grandstand Arena. Ticket prices for the show are $26, $41, $91 or $608 for a table of eight. If you are interested in securing a table of eight, please call the Fair Box Office at 805-239-0655 for details.
For Golden Circle and Grandstand seats, tickets will go on sale Friday, June 21, 2019, and will be available starting at 10:00 am at www.MidStateFair.com or by calling 1-800-909-FAIR, or at the California Mid-State Fair box office (2198 Riverside Avenue in Paso Robles).
William "Smokey" Robinson, Jr. is a legendary singer-songwriter, record producer, record executive and co-founder of Motown Records. Robinson and his group, the Miracles, met Berry Gordy after a failed audition for singer Jackie Wilson's managers. Gordy was impressed with Robinson's vocals and ambitious songwriting. With his help they released, "Got a Job." It was the beginning of a successful collaboration and the beginnings of Motown.
In 1960, Miracles recorded their and Motown's first million selling hit, "Shop Around." Between 1960 and 1970, Robinson would produce 26 top forty hits with the Miracles including several top ten hits such as "You've Really Got a Hold on Me", "I Second That Emotion" and the group's only number-one pop hit, "The Tears Of A Clown". Other notable hits include, "Ooo Baby Baby," and "The Tracks Of My Tears".
Robinson was one of the major songwriters and producers for Motown, penning several hit singles such as, "Who's Loving You" "My Guy," "The Way You Do The Things You Do", "My Girl", "Get Ready" and "Ain't That Peculiar".
In 1975, Robinson released his most successful solo album, A Quiet Storm, which yielded three hit singles, "Baby That's Backatcha", "The Agony & The Ecstasy" and "Quiet Storm".
His classic hit, "Cruisin'" peaked at number four on the Billboard Hot 100. Robinson topped the charts again with another sensual ballad, "Being with You and teamed up with fellow Motown label mate Rick James recording the R&B ballad, "Ebony Eyes".
Robinson made a triumphant return with the album, One Heartbeat and the singles, "Just to See Her" and "One Heartbeat," both Top 10 hits."Just To See Her" won Robinson his first Grammy Award. In the same year, he was inducted as a solo artist to the Rock and Roll Hall of Fame and the UK group ABC released a tribute song, "When Smokey Sings."
In recent years, Robinson released the standards album, Timeless Love, Time Flies When You're Having Fun, Now And Then and Smokey & Friends. He is releasing his first ever solo Christmas album, Christmas Everyday in November 2017 as an Amazon exclusive.
Robinson has been Inducted into the Kennedy Center, awarded an individual star on the Hollywood Walk of Fame and a second star with The Miracles. He was awarded a medal at the National Medal of Arts, A Heritage Award at the Soul Train Music Awards and a BET Lifetime Achievement Award. Howard University conferred on Robinson the degree of Doctor of Music as did the Berklee College of Music.
The 2019 California Mid-State Fair runs July 17-28 and this year's theme is "Let's Have S'More Fun!" Connect with us on Facebook, Instagram, Twitter, Snapchat and YouTube.