Thursday, May 30th, 2019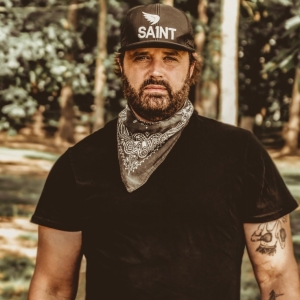 (PASO ROBLES, CA) – The California Mid-State Fair is pleased to announce that Randy Houser has been confirmed as the "special guest" for the Miranda Lambert concert on July 17, 2019. Houser will take the Main Grandstand Stage at 7:30 pm and will perform ahead of Lambert. Tickets for the concert can be purchased at www.MidStateFair.com or by calling 1-800-909-FAIR.
With an inimitable voice the New York Times describes as "wholly different, thicker and more throbbing, a caldron bubbling over," Randy Houser racked up three consecutive No. 1 hits and more than four million in singles sales to date with his Stoney Creek Records album, How Country Feels. He topped the charts with the title track, "Runnin' Outta Moonlight" and "Goodnight Kiss" (also his first No. 1 as a songwriter) and earned critical acclaim for his powerful delivery of the Top 5 smash and CMA Song of the Year-nominated "Like A Cowboy." Houser added a fourth No. 1 to his catalogue with "We Went" from his 2016 album, Fired Up.
Randy Houser's fifth studio album, Magnolia, was his third album with current label home, Stoney Creek Records and marks a new era for Houser. Listeners got their first taste of Houser's rootsy new sound with last summer's release of "What Whiskey Does," which debuted at Country radio as #1 Most Added and Rolling Stone immediately dubbed "a classic tears-and-twang drinking song."
Houser's current single is No Stone Unturned, and is just now making its way up the charts.
The 2019 California Mid-State Fair runs July 17-28 and this year's theme is "Let's Have S'More Fun!" Connect with us on Facebook, Instagram, Twitter, Snapchat and YouTube.