Tuesday, April 30th, 2019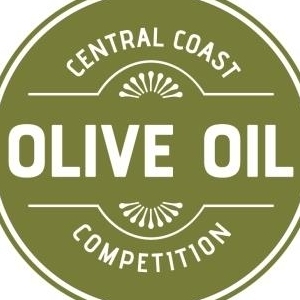 (PASO ROBLES, CA) – The Central Coast Olive Oil Competition has released the results from the 2019 competition which featured premier oils produced across California.Rio Bravo Ranch hailing from Bakersfield and Calivirgin/Lodi Olive Oil from Lodi emerged as the producers of the best of show entries.
Chief judge Paul Vossen pointed out that this year the overall quality of the oils entered into the competition were quite good even though the entry count was down.He went on to say, "Much of California experienced warm weather in late winter that motivated early flower bud development.Unfortunately, this was followed by temperatures below freezing that were just cold enough to injure those developing flower buds. Some olive varieties were affected more than others, but the result was an overall reduction in production of about 50 percent.Varieties or areas that were severely affected had almost a total crop loss". The Central Coast Olive Oil Competition recognizes the sacrifice that participants, returning and new, may have made to enter the competition this year and for that we are grateful for all of their involvement.
Thank you to our chief judge Paul Vossen and cast of judges for another great competition; Roger Declercq, Franco Dunn, Fran Gage, John Hadley, Arden Kremer, Nancy Lilly, Sandy Sonnenfelt and Glen Weddell.
Best ofs:
Rio Bravo Ranch - Best of Show/Best of Class Other Mono Cultivar
Calivirgin Olive Oil - Best of Show Flavored/Best of Class Hot
Canto Sol - Best of Class Koroneiki
The Partridge Family Olive Co. - Best of Class Other Blends
The complete list of results can be found at https://centralcoastwinecomp.com/olive-oil/
The 2019 California Mid-State Fair runs July 17-28 and this year's theme is "Let's Have S'More Fun!"Connect with us on Facebook, Instagram, Twitter, Snapchat and YouTube.