Wednesday, April 3rd, 2019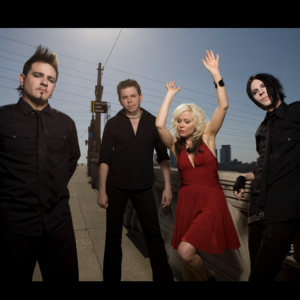 (PASO ROBLES, CA) – The California Mid-State Fair is pleased to announce that Berlin featuring Terri Nunn will be performing at the 2019 Fair on Wednesday, July 24, with performances at 6:30 pm and 8:30 pm. The concerts will take place on the Frontier Stage and will be free with paid Fair admission.
BERLIN will forever be recognized as the American progenitor of electro-pop artistry with sensually appealing lyrics. Few bands emerging from the era of BERLIN have achieved as far-reaching and long-lasting an impact and, rarely, such a timeless array of musical grooves. The Los Angeles-based band made its first national impression with the provocative single "Sex (I'm A...)" from the platinum-selling debut EP Pleasure Victim in 1982. "The Metro" and "No More Words" were also chart toppers, but it was the unforgettable, intimate, and strikingly beautiful love song, "Take My Breath Away" that took the band to another level. The ballad's defining role in the Tom Cruise film, Top Gun, helped solidify BERLIN's everlasting place in American pop-culture. The song was a #1 international hit and received both the Golden Globe and Academy Award for "Best Original Song" in 1986.

Currently, Nunn is recording a brand new BERLIN studio album with her original BERLIN band members and co-writers, John Crawford (bass) and David Diamond (keyboards). The album is scheduled for release later this year. The album is being produced by Australian producers Andy and Thom Mak. The album marks the first collaboration by Nunn, Crawford and Diamond since Love Life, the third BERLIN album, released in 1984.

The 2019 California Mid-State Fair runs July 17-28 and this year's theme is "Let's Have S'More Fun!" Connect with us on Facebook, Instagram, Twitter, Snapchat and YouTube.