Friday, July 27th, 2018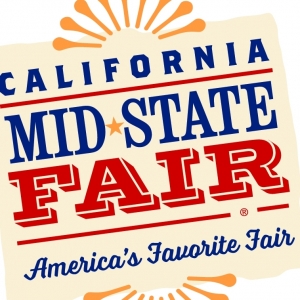 (PASO ROBLES, CA) – The final weekend of the 2018 California Mid-State Fair will feature two large productions in the Chumash Main Grandstand. The Country Rodeo Finals will take place on Saturday, July 28 and Bikes, Bulls & Pulls will take place on Sunday, July 29. Both events will begin at 7:00 pm.

The Country Rodeo Finals is the culmination of hard work and stellar performances during the morning's rodeo events; this is your chance to see some of this area's best and brightest cowboys and cowgirls. Featured events include Bronc Riding, Bull Riding, Team Penning, Barrel Racing, Match Roping, Ranch Rope & Brand, Double Mugging and Mixed Ribbon Roping. In addition, the fans will be treated with specialty acts throughout the performance, including Canadian Chuckwagon racing, Mutton Bustin' and rodeo clown Matt Merritt – the exclusive Entertainer of the PBR Velocity Tour.
Bikes, Bulls & Pulls is a new event produced by Cotton Rosser and Flying U Rodeo Company. The action-packed evening will feature (1) Motocross featuring Pee Wee & Pros brought to you by Brett Butterfield (2) Professional Bull Riding brought to you by the Flying U Rodeo Company and (3) a Tractor & Truck Pull featuring Cal Poly's "Legacy" tractor. In addition, speciality events will be mixed in throughout the night including the "Toro Teeter Totter" and "Bull Poker".
Tickets for both events are on sale now for $25/Adult (13+ years old) and $15/Child (3-12 years old) and can be purchased online at www.midstatefair.com, by calling 1-800-909-FAIR, at the Fair Box Office located at 2198 Riverside Avenue in Paso Robles.
The 2018 California Mid-State Fair runs July 18-29 and this year's theme is "Ole, It's Fiesta time!" Connect with us on Facebook, Instagram and Twitter.