Monday, July 9th, 2018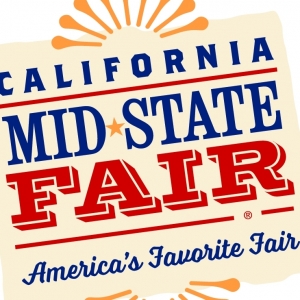 PASO ROBLES, CA) – The California Mid-State Fair is only 9 days away!
Need A Job?
If you're looking for a quick summer job to pick up some extra cash, we still have positions available for our Event Staff. The Event Staff provides assistance during the concerts in the Main Grandstand Arena, plus other events around the Fairgrounds.
The Showcase of Cities
The newly designed showcase windows in Frontier Town feature the best aspects of each city or town in San Luis Obispo County! See what Paso Robles, Templeton, Atascadero, Morro Bay, San Luis Obispo, Pismo Beach, Arroyo Grande, Grover Beach and Nipomo/Oceano all have to offer. In addition, Fair guests can take pride in their hometown by voting for their favorite display, the "People's Choice Award."
The Career Fair
Are you looking for a new job or to start a career? For the first time ever at the Fair, you can find out what goes into to becoming an electrician, plumber or sheet metal worker. Daily demonstrations at 3:00, 5:00 and 7:00 pm in the Edna Valley Barn.
The Star Tower
This unique 110-foot-tall swing ride takes you to the top and swings you through the clouds. It's the tallest swing ride in the United States! Located in the carnival.
The 2018 California Mid-State Fair runs July 18-29 and this year's theme is "Ole, It's Fiesta Time!" Connect with the California Mid-State Fair on Facebook, Instagram, Twitter and Snapchat.