Thursday, July 12th, 2018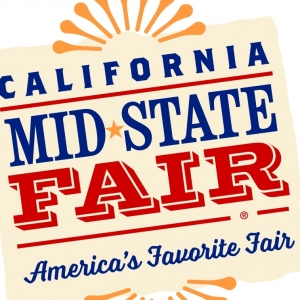 PASO ROBLES (CA) – The California Mid-State Fair is pleased to announce the return of the Strongest Man and Woman Competition taking place Saturday, July 28 starting at 4:00 pm. The event was a major success drawing a huge crowd last year and once again will take place on the Headliner Stage.
This year the one and only Bill Kazmaier will be making an appearance as an announcer as well as doing a Meet & Greet and taking photos with fans. The Kaz is well known as a 3X World's Strongest Man and World Record Powerlifter and considered by many to be the Strongest Man Who Ever Lived.
The competition will feature some of the strongest athletes and human beings from all throughout the great state of California and across the USA. Competitors will have the opportunity to put their brute strength on display for all fair-goers in attendance.
The contest will be nationally sanctioned as a Level 2 contest by Strongman Corporation providing athletes the opportunity to qualify for the Strongman Corporation National Championship in October. Events will include a log clean and press overhead, a car deadlift, a sandbag+keg+stone carry medley, a keg toss, and Atlas stone series. Prizes and trophies will be given to podium finishers in each weight class.
The event is being jointly promoted by the California Mid-State Fair and SLO Strong. Those interested can find more information at https://www.slostrong.com/mid-state-fair-strongman. Spectators can watch free of charge (with paid Fair admission).
There will also be a BBQ and Strength Seminar the following day with Bill Kazmaier. If you are interested in attending you can find the registration page at https://slostrongkazseminar.eventbrite.com
The 2018 California Mid-State Fair runs July 18 through July 29. This year's theme is "Ole, It's Fiesta Time!"