Monday, June 25th, 2018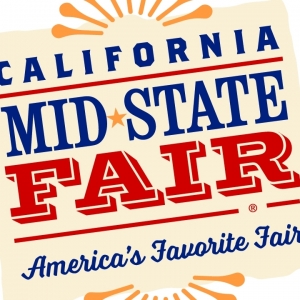 (PASO ROBLES, CA) – The California Mid-State Fair is only 23 days away! Here are this week's important updates:
Mutton Bustin' Is Back!
For the second consecutive year, the California Mid-State Fair and the Flying U Rodeo Company will give young buckaroos the chance at an 8-second thrill ride on the back of a sheep! Children must be between the ages of 4 and 7 and not weigh more than 60 pounds. Applications available HERE
You Could Be Singing The National Anthem At The Fair!
Here's your chance to perform on the big stage as the Fair is holding auditions for singers to perform the National Anthem before the Main Grandstand Arena concerts. Fill out the on-line application HERE
Opening Acts Announced!
Morgan Wallen will be opening up for Florida Georgia Line on July 18… and Jake Rose will be opening up for Tim McGraw & Faith Hill on July 24. For the complete entertainment lineup go to www.MidStateFair.com.
The 2018 California Mid-State Fair runs July 18-29 and this year's theme is "Ole, It's Fiesta Time!" Connect with the California Mid-State Fair on Facebook, Instagram, Twitter and Snapchat.