Thursday, June 21st, 2018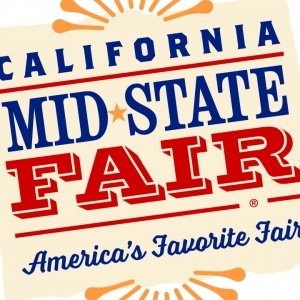 PASO ROBLES (CA) – The California Mid-State Fair is pleased to announce a new event called "Bikes, Bulls & Pulls" which will take place at the 2018 Mid-State Fair on Sunday, July 29, and is being produced by Cotton Rosser and Flying U Rodeo Company. The action-packed event will take place in the Main Grandstand Arena starting at 7:00 pm.
"Bikes, Bulls & Pulls" will be a non-stop, action-packed evening of thrilling:
(1) Motocross featuring Pee Wee & Pros brought to you by Brett Butterfield
(2) Professional Bull Riding brought to you by Flying U Rodeo Company
(3) Tractor & Truck Pull featuring Cal Poly's own "Legacy" tractor
The event is being set up to move at an almost frantic pace from one event to another and back again, a.k.a. the "non-stop" action. Speciality events will also be mixed in throughout the night including the "Toro Teeter Totter", "Bull Poker" and Mutton Bustin' (sign up form at www.MidStateFair.com).
Tickets for "Bikes, Bulls & Pulls" will go on-sale Friday, June 22 at $20/Adult (13+ years old) and $10/Child (3-12 years old). The price will increase to $25/Adult (13+ years old) and $15/Child (3-12 years old) on July 14. Tickets can be purchased online at www.midstatefair.com, by calling 1-800-909-FAIR, or at the Fair Box Office located at 2198 Riverside Avenue in Paso Robles.
The 2018 California Mid-State Fair runs July 18-29 and this year's theme is "Ole, It's Fiesta Time!" Connect with the California Mid-State Fair on Facebook, Instagram, Twitter and Snapchat.