Friday, June 8th, 2018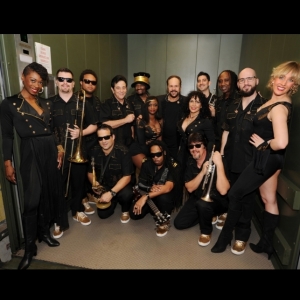 PASO ROBLES (CA) – The California Mid-State Fair is pleased to announce the annual "Evening of Music & Wine" featuring KC & The Sunshine Band. The night will feature 8-person table seating, a Golden Circle of premium seats, and the normal grandstand seating.
The concert will take place on Friday, July 27, 2018, at 7:00 pm in the Main Grandstand Arena. Ticket prices for the show are $26, $36, $46 or $448 for a table of eight. If you are interested in securing a table of eight, please call the Fair Box Office at 805-239-0655 for details.
For Golden Circle and Grandstand seats, tickets will go on sale Friday, June 15, 2018, and will be available starting at 10:00 am only online at www.MidStateFair.com or by calling 1-800-909-FAIR, and then at 1:00 pm at the California Mid-State Fair box office (2198 Riverside Avenue in Paso Robles).
KC and the Sunshine Band are still as widely popular today as they were when they first danced into the music scene 40 years ago. Harry Wayne Casey – KC for short – developed a unique fusion of R&B and funk, with a hint of a Latin percussion groove, giving us an impressive string of hits like "GET DOWN TONIGHT", "THAT'S THE WAY (I LIKE IT)" and "SHAKE YOUR BOOTY". With sales of over 100 million records, nine Grammy nominations, three Grammy Awards and an American Music Award, KC and the Sunshine Band was one of the most progressive bands of the 70's and is credited with changing the sound of modern pop music!
The 2018 California Mid-State Fair runs July 18-29 and this year's theme is "Ole, It's Fiesta Time!" Connect with the California Mid-State Fair on Facebook, Instagram, Twitter and Snapchat.