Tuesday, May 29th, 2018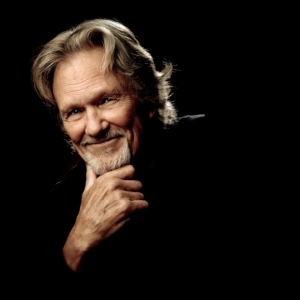 (PASO ROBLES, CA) - The California Mid-State Fair is pleased to announce that living legend Kris Kristofferson will be performing at the 2018 Fair on Saturday, July 28, with performances at 6:30 pm and 8:30 pm. Kristofferson's concerts will take place on the Frontier Stage and will be free with paid Fair admission.
Kristofferson achieved remarkable success as a country songwriter at the start of the 1970's. His songs "Me and Bobby McGee," "Help Me Make It Through the Night," "Sunday Morning Coming Down," and "For the Good Times," all chart-topping hits, helped redefine country songwriting. By 1987, it was estimated that more than 450 artists had recorded Kristofferson's compositions.
The three-time GRAMMY winner has recorded 30 albums, including three with pals Willie Nelson, Johnny Cash and Waylon Jennings as part of the Highwaymen. Kristofferson has spent three decades performing concerts all over the world, in most recent years in a solo acoustic setting, which puts the focus on the songs.
In addition to many other awards, Kristofferson is a member of the Country Music Hall of Fame, winner of the prestigious Johnny Mercer Award from the Songwriter Hall of Fame, and was honored with the American Veteran's Association's "Veteran of the Year Award" in 2002. His current CD, The Cedar Creek Sessions, was recorded live at Austin's Cedar Creek Recording Studio in June 2014. Released in time for Kristofferson's 80th birthday in 2016, the double-CD set is a snapshot of the legendary songwriter in the twilight of his life.
Kris Kristofferson will be backed by Merle Haggard's incredible band, The Strangers, and they will celebrate and perform some of Merle's own timeless classics.
The 2018 California Mid-State Fair runs July 18-29 and this year's theme is "Ole, It's Fiesta Time!" Connect with the California Mid-State Fair on Facebook, Instagram, Twitter and Snapchat.