Monday, May 21st, 2018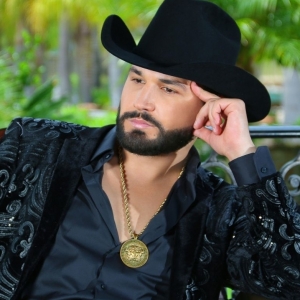 The California Mid-State Fair is pleased to announce that Saul El Jaguar will be performing at the 2018 Fair on Sunday, July 29, with performances at 6:30 pm and 8:30 pm. Saul El Jaguar's concerts will take place on the Frontier Stage and will be free with paid Fair admission.
Saul "El Jaguar" Alarcón is one of the better-known artists in regional Mexican music, an established star who was already a seasoned veteran when he rose to stardom at the age of 20. Alarcón unveiled his new sound and style on his first solo album in 2008, "Un Sueño", which was a modest success, while "El Katch" scored him a major hit in 2009. Alarcón's 2010 song "Solo Contigo" was another chart success, and by 2013, he had accumulated enough hits to merit the release of a collection of his best-known tunes, "Lo Mejor de Saul "El Jaguar".
The 2018 California Mid-State Fair runs July 18-29 and this year's theme is "Ole, It's Fiesta Time!" Connect with the California Mid-State Fair on Facebook, Instagram, Twitter and Snapchat.