Tuesday, April 24th, 2018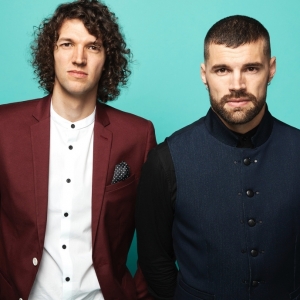 The California Mid-State Fair is pleased to announce that Cantinas "Night of Faith" featuring for KING & COUNTRY is set for Monday, July 23 at 8:00 pm. The Cantinas "Night of Faith" featuring for KING & COUNTRY will take place on the Frontier Stage and will be free with paid Fair admission.
Soaring melodies, driving rhythms, personal themes, and theatrical instrumentation & performances are the heartbeat of two-time Grammy Award winners, for KING & COUNTRY. The Australian duo comprised of brothers Joel & Luke Smallbone, garnered unanimous critical praise with their latest album – RUN WILD. LIVE FREE. LOVE STRONG. celebrated a RIAA Certified Gold record, #1 debut on iTunes, a headlining tour with 28 sold-out shows and a 60-date arena tour. Two singles from their debut album, Crave also achieved Gold status – their crossover hit "Fix My Eyes" and "The Proof Of Your Love." Their music has surpassed 200,000,000 streams. In October 2016 the Smallbone brothers released the indie film, Priceless, about human trafficking.
They've performed on Jimmy Kimmel Live! The Today Show, The Tonight Show, FOX & Friends, and have songs featured on the Emmys, The Super Bowl, Sunday Night Football, U.S. Open, 7UP, and ABC's The Good Doctor. They are now working on their third full-length, original album set to release in 2018.
The Cantinas Arts Foundation is a Christian non-profit foundation that exists to transform our modern day culture through opportunities where God can be magnified through the Arts. The Cantinas Arts Foundation was created to be an outreach arts ministry with the purpose of developing Christian leaders through dynamic performances, inspirational concerts, exciting workshops and retreats, artist development and community service opportunities. www.cantinas.org
Cantinas On Park, an extension of the Cantinas Arts Foundation was founded to further Cantinas Arts Foundation's mission on the Central Coast. Cantinas On Park is a premier private event venue in downtown Paso Robles, CA. Cantinas On Park is available for intimate private events for as many as 70 guests and works with the finest exclusive vendors. In addition to private event space rentals, Cantinas On Park is also open on select evenings for Christian concerts, workshops and artists' events for the community. www.cantinasonpark.com