Wednesday, January 25th, 2017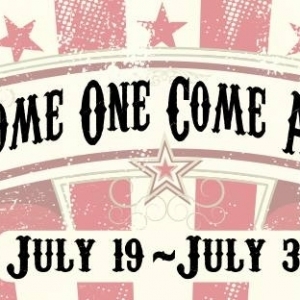 PASO ROBLES (CA) – The California Mid-State Fair has chosen a new theme for 2017, featuring the tagline "Come One, Come All!". The annual theme will be featured throughout the 2017 California Mid-State Fair, appearing in exhibits, demonstrations, printed materials, billboards, as well as being used on the fair's website and app.
California Mid-State Fair CEO Michael Bradley said, "We're extremely excited about this year's theme and the many, many ways to incorporate the festive atmosphere into the 2017 Fair. We're dedicated to making the Fair the most fun twelve days on the Central Coast and can't wait to showcase our changes and improvements. In fact, in just a few weeks you'll be hearing about a major change that corresponds directly with our carnival area, which fits the theme extremely well."
Bradley went on to say, "If you haven't been to the fair in a while, you will not want to miss this year. There will truly be something for all ages with new areas, new demonstrations, and new exhibits. Like the tagline says, 'Come One, Come All!'"
The 2017 California Mid-State Fair takes place in Paso Robles, CA and runs July 19 through July 30.