Monday, March 19th, 2018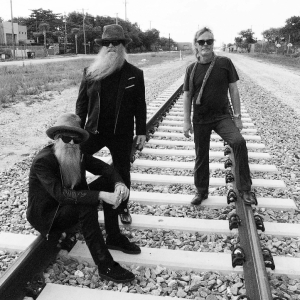 PASO ROBLES (CA) – The California Mid-State Fair is pleased to announce that rock legend ZZ TOP has been confirmed to perform in concert on Wednesday, July 25 at 7:30 pm. Special Guest is George Thorogood, who will open the show. ZZ TOP's concert is part of the annual Bud Light Concert Series and will take place in the Chumash Grandstand Arena at the Paso Robles Event Center.
Ticket prices for the show are $31, $41, $61 and $81 and will go on sale Friday, March 23, 2018. Tickets will be available starting at 10:00 am online at www.MidStateFair.com or by calling 1-800-909-FAIR (3247), and at 1:00 pm at the California Mid-State Fair box office located at 2198 Riverside Avenue in Paso Robles.
ZZ TOP a/k/a "That Little Ol' Band From Texas," lay undisputed claim to being the longest running major rock band with original personnel intact and, in 2004, the Texas trio was inducted into the Rock and Roll Hall of Fame. Of course, there are only three of them – Billy F Gibbons, Dusty Hill, Frank Beard -- but it's still a remarkable achievement that they're still very much together after almost 50 years of rock, blues, and boogie on the road and in the studio. "Yeah," says Billy, guitarist extraordinaire, "we're the same three guys, bashing out the same three chords." With the release of each of their albums the band has explored new ground in terms of both their sonic approach and the material they've recorded. ZZ TOP is the same but always changing.
Over the course of the last four decades, George Thorogood, with his longtime legendary band, The Destroyers – Jeff Simon (drums, percussion), Bill Blough (bass guitar), Jim Suhler (rhythm guitar) and Buddy Leach (saxophone) – has sold more than 15 million albums, released 16 studio albums – including six gold and two platinum discs – and performed more than 8,000 live shows. George Thorogood and the Destroyers' catalog of hits include: "Who Do You Love?," "I Drink Alone," "One Bourbon, One Scotch, One Beer," "Move It On Over," "Get A Haircut," and the anthemic "Bad To The Bone."
The 2018 California Mid-State Fair runs July 18-29 and this year's theme is "Ole, It's Fiesta Time!" Connect with the California Mid-State Fair on Facebook, Instagram, Twitter and Snapchat.