Wednesday, January 17th, 2018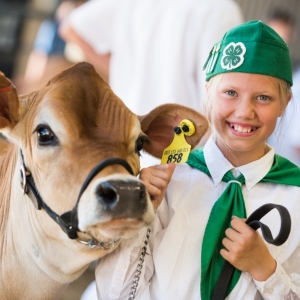 The California Mid-State Fair received multiple awards and was honored at the 2018 Western Fairs Association convention held January 3-6 in Anaheim, CA.
The Fair took home a 1st Place/Outstanding Achievement award for Featured Program/Theme Program for the 2017 "Come One, Come All!" Theme. A new carnival provider, Helm & Sons, added to the circus-like theme with their multi-colored thrilling rides and friendly workers. The theme was carried throughout the Fairgrounds in the Exhibits department and a multitude of demonstrations and activities.
The Fair also won 1st Place awards in the following categories:
"Give It Your Best Shot" – photograph of 4-H girl with cow
"Non-Profits" – Paso Robles Pavilion/Heritage Foundation
"Crisis Management" – Garth Brooks day
"Agricultural Programming" – Farm Fresh Kids demonstrations/activities
"Theme Program" – Come One, Come All!
The California Mid-State Fair also won three 2nd place awards and six 3rd place awards.
The 2018 California Mid-State Fair runs July 18-29 and this year's theme is "Ole, It's Fiesta Time!" Connect with the California Mid-State Fair on Facebook, Instagram, Twitter and Snapchat.