Tuesday, November 21st, 2017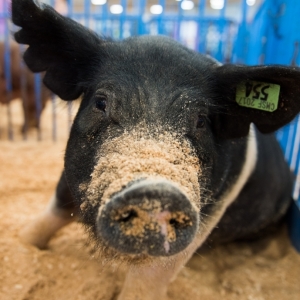 PASO ROBLES (CA) – For the first time in its history, the Paso Robles Event Center is set to host the National Junior Swine Association's "Western Regional" November 30 through December 3, 2017.
The event will feature a record number of entires – more than twice the number ever entered in the past. Over 150 families will travel to Paso Robles, some as far away as Oklahoma. The 4-day event will be packed with events, all of which are free to the public to attend. The lead judge for the "Western Regional" will be Adam Beck, Indiana.
Also, on Saturday, December 2, the NJSA will host a dinner, silent auction, live dessert auction and awards ceremony. If you'd like to donate, or volunteer your time, please contact Ellen at (765) 463-3594.
The 2018 California Mid-State Fair runs July 18-29. This year's theme is "Ole, It's Fiesta Time!"