Wednesday, July 20 - Sunday, July 31
Become a vendor at California Mid-State Fair's Mission Market Place! - No Staffing Required.
Click here to Apply - Due by Friday, May 20, 2022

The Mission Market Place is a collaborative space that will allow twenty local artisans, growers or producers to showcase their locally grown or hand-crafted items to over 420,000 fairgoers. A place where the fairgoer will be able to purchase the Central Coast's best products and locally made goods. Volunteer opportunities but no staffing is required on your part.
The Mission Market Place gives fairgoers the feel of a local general store hidden in the heart of wine country. Twenty local vendors will be hand selected to showcase their products.The Fair will provide each vendor with product placement in the Mission Market Place located inEstrella Hall, the Fair's largest indoor commercial building.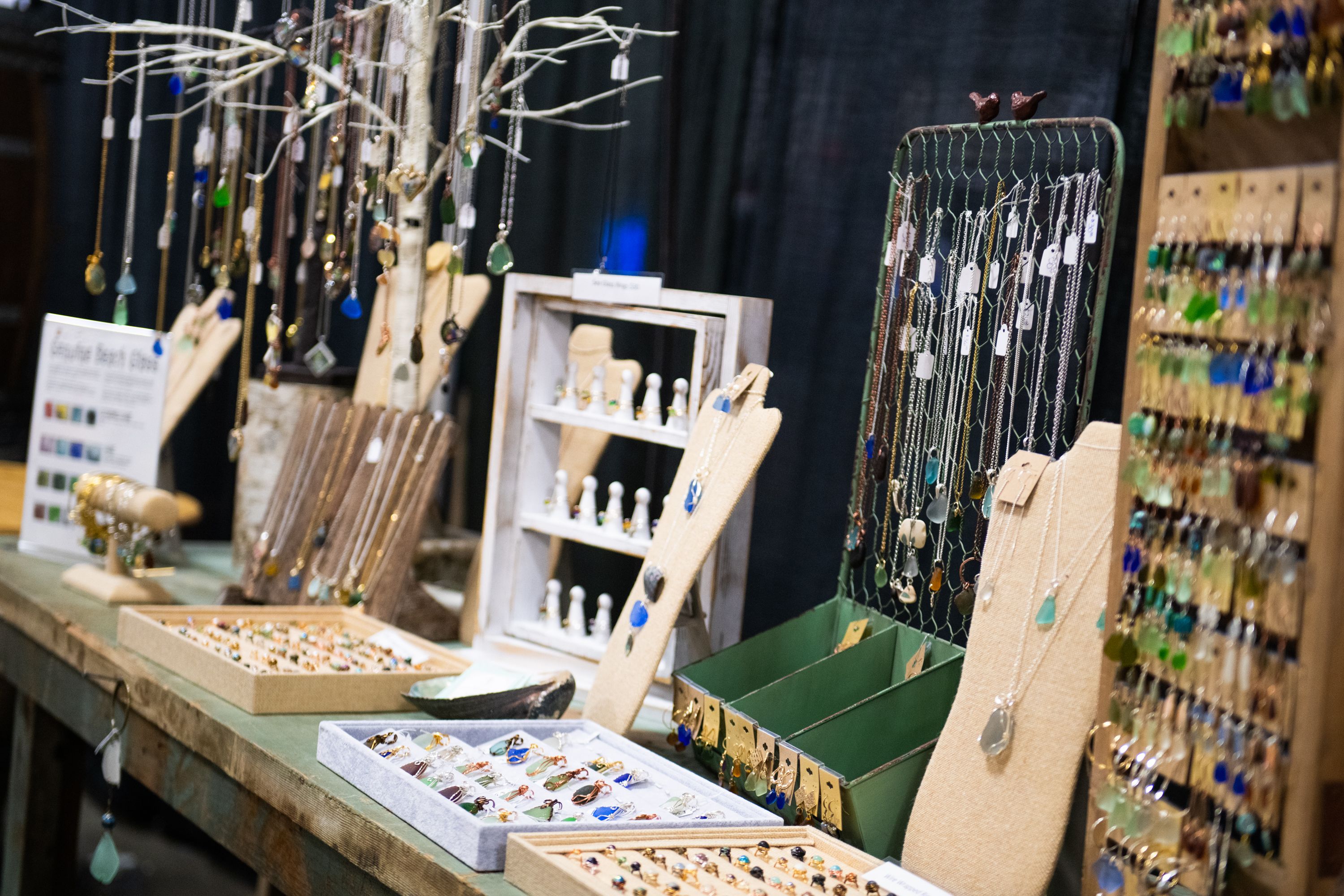 Let us do the work. . .
The Fair will staff the Mission Market Place, all you must do is provide us with the product, pricing and we will do the rest (Fair hours: Mon.-Thurs. from 4 pm - 12 am and Fri. - Sun. from 12 pm - 12 am)
The Fair will provide display options and will integrate your unique products into the space, but your display items are welcomed upon request.
We are excited to share the hidden talents of our local companies and artisans with the visitors to the California Mid-State Fair. This unique opportunity is an affordable option for smaller, unique businesses to sell their goods at the Fair.
The participation fee is $435 (includes required insurance) plus a 20% commission on products and services sold during the 12 days of the Fair.
If you participate beyond product display by offering demonstrations, sampling and product education, we will offer a discount of up to $200 on your participation fee.
We are looking for local products with a unique story to the Central Coast:honey, olive oil, spices, nuts, teas, breads and baked goods, dried fruit, jerky, preserved foods, artisan cheese, coffee, as well as hand crafted or repurposed items.