Wednesday, July 26th, 2017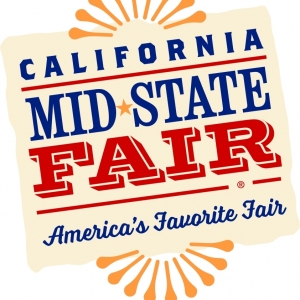 ***Concert ticket holders are advised to arrive early and allow extra time to park, catch a free shuttle, purchase Fair admission tickets, pass through metal detectors and get onto the Fairgrounds. No weapons of any kind will be allowed, including pocket knives. Heavy crowds are expected, so please arrive early.
***Please be advised that Fair admission is not included with concert tickets, as usual. Fair admission tickets can be purchased ahead of time on-line at www.MidStateFair.com, or in person at any gate – additional Admissions Staff will be on hand to sell tickets. Patrons are encouraged to bring cash to make the transaction process even quicker.
***Parking is very limited around the Fairgrounds, but the Main Lot located on Riverside Avenue will be available, until full. Patrons are encouraged to Park & Ride at one of the free shuttle locations being offered.
***There will be no opening act for the Garth Brooks with Trisha Yearwood concerts. The first show will start promptly at 7:30 pm and the second show is scheduled to start at 10:30 pm.
***The Fair will open at Noon and close at Midnight – normal time – on July 27. All patrons at the Fair not in the second concert at Midnight will be asked to exit the grounds, as usual.
***There will be no admission onto the Fairgrounds after 11:00 pm on July 27.
***The grandstand arena gates will open for the first concert at 6:00 pm – 30 minutes earlier than normal, and 90 minutes before the start of the concert. The grandstand arena gates will open for the second show as soon as the grandstand arena is cleaned from the first show, at the discretion of Event Staff. Additional ticket scanners will be utilized for both shows, with Ticketmaster representatives on hand to handle any problems.
***Normal shuttle buses (Park & Ride for free) will be in operation starting at Noon.
Westside locations are:
State Farm @ 20th/Spring
Citibank @ 16th/Spring
Bank of America @ 15th/Spring
Courtyard by Marriott Parking Lot @ 120 South Vine
City Hall @ 10th/Spring
Eastside locations are:
Cuesta College - North County Campus @ Lot 10 only!
Lowe's Hardware @ Main Parking Lot
Albertsons Parking Lot @ City Bus Stop
***Additional shuttle buses (Park & Ride for free) will be in operation on July 27 only, with the following lots opening at 5:00 pm:
Atascadero: SpringHill Suites at 900 El Camino Real
Paso Robles: Paso Robles Municipal Airport at 4912 Wing Way
Paso Robles: Paso Robles Horse Park at 3801 Hughes Parkway
***All shuttle buses (Park & Ride for free) will remain in operation until 4:00 am on July 28, or until they are no longer needed, to be determined by Event Staff.
***On July 27, thirty-six (36) shuttle buses will be added to the normal rotation, bringing the total number of shuttle buses available to forty-eight (48). All shuttle buses will be under the direction of one coordinator who will be able to adjust the routing of each bus depending on the lot usage (i.e., more buses will be dispatched to the most-used lots/locations).
UBER is also an option, as the Fair has added a dedicated Drop-Off/Pick-Up location on 19thStreet and Riverside Avenue.
As always, Fair-goers are encouraged to arrive early and give themselves plenty of time to get onto the Fairgrounds.