Wednesday, June 7th, 2017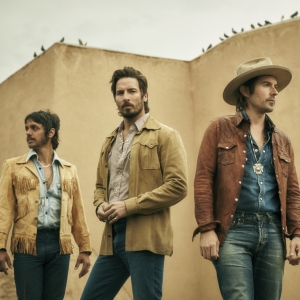 PASO ROBLES (CA) – The California Mid-State Fair is pleased to announce that Midland has been confirmed to perform on Friday, July 21, 2017 at 6:30 pm and 8:30 pm on the Frontier Stage. Midland's performances will be free with your paid admission to the Fair.
Made up of singer Mark Wystrach, lead guitarist Jess Carson and bass player Cameron Duddy, Midland is the embodiment of 70's California country, with smooth Eagles-like harmonies and heart-on-your-sleeve lyrics. Best-known for their smash hit Drinkin' Problem, the band is currently putting the finishing touches on their first full length album.
The 2017 California Mid-State Fair runs July 19 through July 30. This year's theme is "Come One, Come All!"