Monday, September 25th, 2023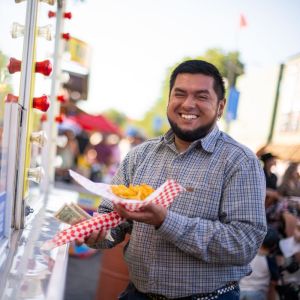 Applications for the 2024 California Mid-State Fair Commercial Vendor Program are now available! Vendors are located throughout the 40-acre fairgrounds, including outdoor areas and in Adelaide Hall, Estrella Hall and The Stockyard, and can be seen by over 330,000 attendees over the 12 days.

New vendors will be selected on space availability, product balance within the Fair, uniqueness, and appeal of the product. Also taken into consideration is previous event/festival experience and the ability to set-up a professional, attractive display.

Please visit our website www.MidStateFair.com to read over the FAQ sheet, fee sheet, and handbooks before filling out the application.
The 2024 California Mid-State Fair runs July 17 through July 28. Connect with us on Facebook, Instagram, and TikTok. Get updates emailed to you directly by clicking here.