Saturday, July 22nd, 2023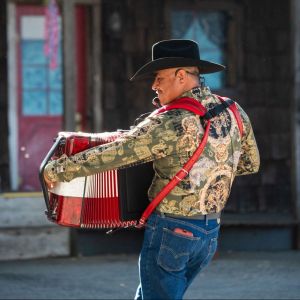 The California Mid-State Fair is pleased to bring back La Cantina to Frontier Town in 2023, proudly sponsored by CoastHills Credit Union! During the day you can sit beneath the shady oak tree and enjoy food and drinks at the picnic tables. And then in the evening, get ready to dance the night away!
At 6:00 pm, Joel Y Su Halcon Dorado will perform Mexican Regional live music that will get you dancing! The Fiesta de Baile kicks-off at 8:30 pm each night of the Fair and will feature a live DJ, Sey Montes, playing the hottest hits, in Spanish and English!
For a complete list of attractions happening each day of the 2023 California Mid-State Fair, please visit www.MidStateFair.com.