Monday, November 16th, 2020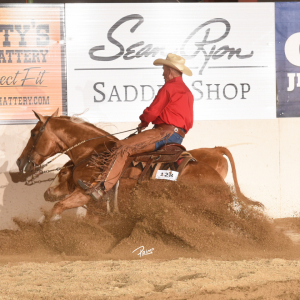 (PASO ROBLES, CA) – The California Reined Cow Horse Association and Paso Robles Event Center are pleased to announce the 2021 Paso Robles Spring Classic presented by Borjon Auto Center. The 5-day NRCHA approved derby and horse show will take place April 14-18, 2021 in the beautiful Hearst Equestrian Center at the Paso Robles Event Center. The 2021 Paso Robles Spring Classic will feature a full slate of NRCHA sanctioned derby and horse show classes, with competitors vying for a piece of the impressive $70,000+ derby added money and $5,000+ horse show added money.
CRCHA Board President Murray Thompson said, "Returning to beautiful Paso Robles means the world to us. Our members have always thought the world of the Hearst Equestrian Center and the entire Paso Robles region. We're really excited to return."
Paso Robles Event Center interim CEO Colleen Bojorquez said, "The CRCHA is near and dear to our hearts. The Hearst Equestrian Center was specifically built to host world-class entertainment like the Spring Classic, so in our minds, April can't get here soon enough."
All health and safety protocols set forth by the SLO County Health Department will be implemented and enforced.
Owners, trainers and exhibitors can follow the Paso Robles Event Center and CRCHA websites and social media accounts for further details as they become available.
ABOUT
Borjon Auto Center features a full line of new GMC and Buick cars and trucks as well as a packed lot of used automobiles. In addition, their parts and service departments employ friendly, certified technicians who go that extra-mile to make sure that you leave the showroom completely satisfied.
The California Reined Cow Horse Association is an affiliate member of the National Reined Cow Horse Association and is dedicated to preserving the Vaquero tradition of training and exhibiting reined cow horses in California.