Friday, January 31st, 2020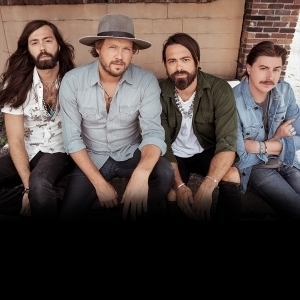 (PASO ROBLES, CA) – The California Mid-State Fair is pleased to announce that the band A Thousand Horses has been confirmed to perform at the 2020 California Mid-State Fair on Wednesday, July 29 at 8:00 PM. A Thousand Horses' concert will take place on the Frontier Stage and will be included with paid Fair admission.
In the last half-decade, the Nashville quartet—vocalist Michael Hobby, guitarists Bill Satcher and Zach Brown, and bassist Graham DeLoach—has landed a Billboard country airplay No. 1 single (the platinum-certified "Smoke") and a debut album (2015's Southernality) that peaked in the top 20 of the Billboard Top 200. The group has toured with artists such as Jason Aldean and Lynyrd Skynyrd and earned two top 40 hits overall on Billboard's Hot Country songs chart, including "Smoke," which reached No. 1, and "(This Ain't No) Drunk Dial."
A Thousand Horses are very much looking forward to reintroducing themselves with the release of Let The Band Play On, featuring new singles, "Livin' My Best Life" and "Drinking Song." Although the album certainly maintains familiar A Thousand Horses influences—"Carry Me" is a sonic homage to the Black Crowes, while "Livin' My Best Life" echoes John Mellencamp's hits-filled '80s heyday and "Drinking Song" is a soulful country rocker—it also boasts crisp songwriting that resists pigeonholing.
The 2020 California Mid-State Fair runs July 22 – August 2 and this year we're celebrating our 75th Anniversary. Connect with us on Facebook, Instagram, Twitter, Snapchat and YouTube.