Wednesday, June 19th, 2019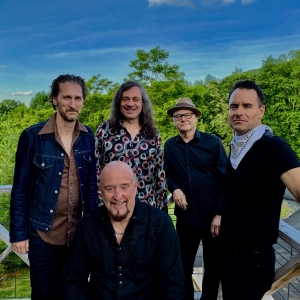 (PASO ROBLES, CA) – The California Mid-State Fair is pleased to announce that The Fabulous Thunderbirds will be performing at the 2019 Fair on Saturday, July 20, with performances at 6:30 pm and 8:30 pm. The Fabulous Thunderbirds' concerts will take place on the Frontier Stage and will be included with paid Fair admission.
For over 30 years, The Fabulous Thunderbirds have been the quintessential American band. The group's distinctive and powerful sound, influenced by a diversity of musical styles, manifested itself into a unique musical hybrid via such barnburners as "Tuff Enuff" and "Wrap It Up". Co-founder Kim Wilson, the sole original member, still spearheads the group as it evolves into its newest incarnation.
In addition to Wilson, the current Thunderbirds line-up features Johnny Moeller on guitar, Steve Gomes on bass, Kevin Anker on keyboards, and Nico Leophante on drums.
The 2019 California Mid-State Fair runs July 17-28 and this year's theme is "Let's Have S'More Fun!" Connect with us on Facebook, Instagram, Twitter, Snapchat and YouTube.