Thursday, August 9th, 2018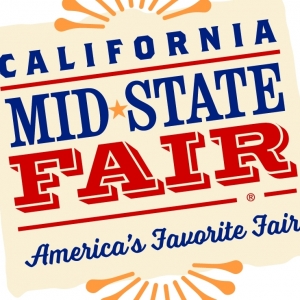 Paso Robles, CA – California Mid-State Fair officials have launched a self-initiated review of all health protocols and procedures related to swine and other species during the popular livestock exhibitions, fair officials announced Wednesday.

"Once we learned that one hog of the 562 hogs exhibited at this year's fair was confirmed to have the variant influenza A (H1N2v) virus, and that two exhibitors with extended contact with the hogs were infected, we immediately launched a review of all of our protocols," said Michael Bradley, CEO of the California Mid-State Fair.
"Today's report from the Centers for Disease Control confirming the infections makes our review all the more appropriate and urgent," Bradley said. "We are happy to hear those infected have fully recovered."
On Thursday, the County of San Luis Obispo Public Health Department, working in collaboration with the California Department of Public Health and Centers for Disease Control and Prevention confirmed two cases of influenza in patients. Both patients had brief illnesses and have recovered, according to county public health officials.
In undertaking the review, Bradley said fair officials want to make sure all protocols and procedures related to the exhibition of hogs and other species are being followed.
"We are cooperating in every way possible with the County Department of Public Health keeping in mind that our first priority is for the safety of the tens of thousands of people who come to the fair every year," Bradley said. "We want to be sure we're doing all that we can to keep fairgoers safe. We have protocols already and will expand them as necessary. "We will continue to work with our veterinarian, and the Office of the California State Veterinarian. If there is more that we should be doing, then we will do it," stated Bradley.
"As the CDC notes, swine flu at fairs is not uncommon. In fact, this is the first known incident of animal related infections affecting humans at the California Mid-State Fair," Bradley said.
"I cannot overemphasize how seriously we take this situation. The animal exhibits are a huge highlight for fairgoers, and we want to be sure every sanitary precaution is taken in and around areas where animals and humans come into contact," Bradley said. "As always, we want to be sure that we have the safest environment possible for our fairgoers, our exhibitors and their animals, and our staff. Their safety and well-being are our primary focus every year."
Among many other procedures, the Mid-State Fair's biosecurity protocols for maintaining the health and safety for all animal exhibits includes:
A qualified veterinarian present on the fairgrounds for the duration of all animal events, monitoring for clinical signs, evaluating sick animals, and proactively ensuring that animals showing signs of illness are treated appropriately or removed promptly from the facilities.
Informational signs posted in areas where animals and humans may come in to contact that caution attendees about the presence of bacteria in animals and encourage hand washing.
Strategically located hand-washing stations in all areas where animals and humans come into contact.
Cleaning and disinfecting all barns and exhibit facilities before and after every exhibition.
Swine flu is a respiratory disease caused by the type A variant influenza virus and commonly found in hogs, and the variant does not spread widely in humans, according to county public health officials.
Reference information regarding Swine Flu transmission between hogs and people and between people and hogs can be found at:
Key Facts about swine flu in hogs – CDC
https://www.cdc.gov/flu/swineflu/keyfacts_pigs.htm
Key Facts about swine flu in Humans – CDC
https://www.cdc.gov/flu/swineflu/keyfacts-variant.htm
Contact:
Michael Bradley, CEO California Mid-State Fair
(805) 237-6550
michael@midstatefair.com
####