Tuesday, May 22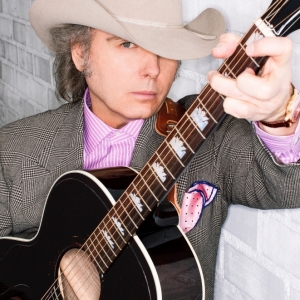 (PASO ROBLES, CA) - The California Mid-State Fair is pleased to announce the 3rd annual "Evening of Rhythm & Brews" featuring Dwight Yoakam. Opening the show will be King Leg.
The night will feature 8-person table seating, a Golden Circle of premium seats, and the normal grandstand seating (similar to the successful Evening of Music & Wine night). In addition, concert patrons will be able to purchase special craft beers, normally not available during the Fair, from brewers such as Elysian, Golden Road, Firestone-Walker, Central Coast Brewing, Figueroa Mountain and Barrel House Brewing Company.
The concert will take place on Friday, July 20, 2018, at 7:00 pm in the Main Grandstand Arena. Ticket prices for the show are $31, $41, $66 or $448 for a table of eight. If you are interested in securing a table of eight, please call the Fair Box Office at 805-239-0655 for details.
For Golden Circle and Grandstand seats, tickets will go on sale Friday, June 1, 2018, and will be available starting at 10:00 am only online at www.MidStateFair.com or by calling 1-800-909-FAIR, and then at 1:00 pm at the California Mid-State Fair box office (2198 Riverside Avenue in Paso Robles).
Dwight Yoakam has sold more than 25 million albums worldwide, and he is a 21-time nominated, multiple GRAMMY Award winner. He has 12 gold albums and 9 platinum or multi-platinum albums, with five of those albums topping Billboard's Country Albums chart and another 14 landing in the Top 10. Nearly 40 of Yoakam's singles have charted on Billboard, with 14 peaking in the Top 10. He is also the recipient of the Artist of the Year award from the Americana Music Association, the most prestigious award offered by the organization.
The 2018 California Mid-State Fair runs July 18-29 and this year's theme is "Ole, It's Fiesta Time!" Connect with the California Mid-State Fair on Facebook, Instagram, Twitter and Snapchat.