Friday, April 13th, 2018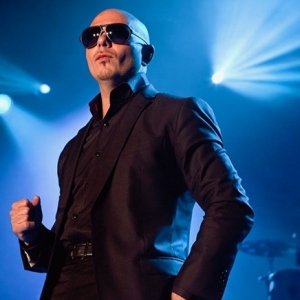 PASO ROBLES (CA) – The California Mid-State Fair is pleased to announce that global superstar Pitbull has been confirmed to perform in concert on Thursday, July 19 at 7:30 pm. Pitbull's concert will take place in the Chumash Grandstand Arena at the Paso Robles Event Center. He performed once before at the California Mid-State Fair, in 2015.
Ticket prices for the show are $41, $56, $71, and $96 and will go on sale Friday, April 20, 2018. Tickets will be available starting at 10:00 am online at www.MidStateFair.com or by calling 1-800-909-FAIR (3247), and at 1:00 pm at the California Mid-State Fair box office located at 2198 Riverside Avenue in Paso Robles.
From Mr. 305 to Mr. Worldwide, Armando Christian Perez, aka Pitbull, rose from the streets of Miami to exemplify the American Dream and achieve international success. His relentless work ethic transformed him into a Grammy®-winning global superstar and business entrepreneur.
Landing # 1 hits in over 15 countries, 10 billion YouTube/VEVO views, 70 million single sales and 6 million album sales, Pitbull does not stop. In addition to the United States, his sold-out world concert tours have taken him to North and South America, Europe and the Far East. He has also completed headlining tours in China and Japan.
Pitbull ushered in 2018 with his fourth annual New Year's Eve event at Bayfront Park in Miami and capped off another stellar year in 2017 that included the release of his tenth full-length album, Climate Change, a second co-headlining U.S. tour with Enrique Iglesias, the release of his first-ever Greatest Hits, and a new Spanish single.
His social networking channels include 56 million likes on Facebook (@Pitbull), 27 million followers on Twitter (@Pitbull) and 6 million followers on Instagram (@Pitbull), plus more than 10 million subscribers on YouTube (PitbullVEVO and PitbullMusic).
The 2018 California Mid-State Fair runs July 18-29 and this year's theme is "Ole, It's Fiesta Time!" Connect with the California Mid-State Fair on Facebook, Instagram, Twitter and Snapchat.